Telspan Data's Multi-Disciplined products leverage open standards and the latest SoC, data transmission and processing technologies. These products give Instrumentation engineers unparalleled flexibility and capability with a means to field upgrade/modify the behavior of hardware as the testing requirements change and grow. Ruggedized products include:
The integrated Ethernet Switch (iES) are layer 2/3 managed switches with GPS, independent IEEE-1588 time engines and IRIG TCG. Discrete outputs, Pulse Code Modulation (PCM) serial inputs/outputs extend the capability of the switch. The iES-12 includes an FPGA interface, tied directly to the switch fabric, providing content level data filtering & processing across the switch ports.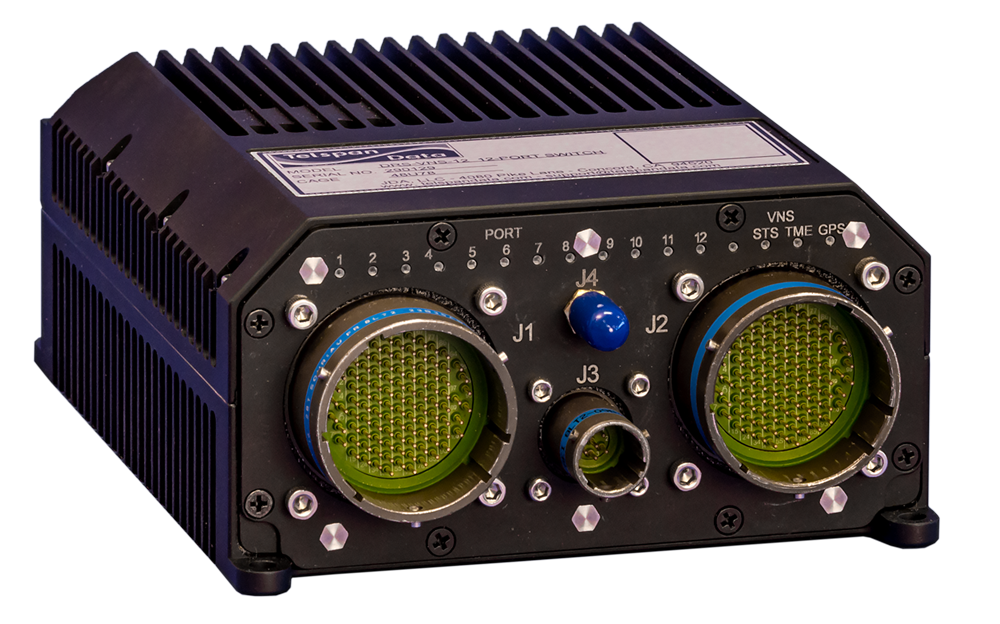 The instrumentation Gateway Unit (iGU) provides Ethernet interfaces w/ network timing, video input, PCM input/output and a layer 2/3 managed switch. These interfaces are tied to the integrated FPGA and CPU providing a wide array of capability in a single unit. The FPGA and CPU provide real-time data processing, conversion or translation tasks. CH-10 Publishing, IRIG 106 Chapter 7 PCM or HDLC output is provided.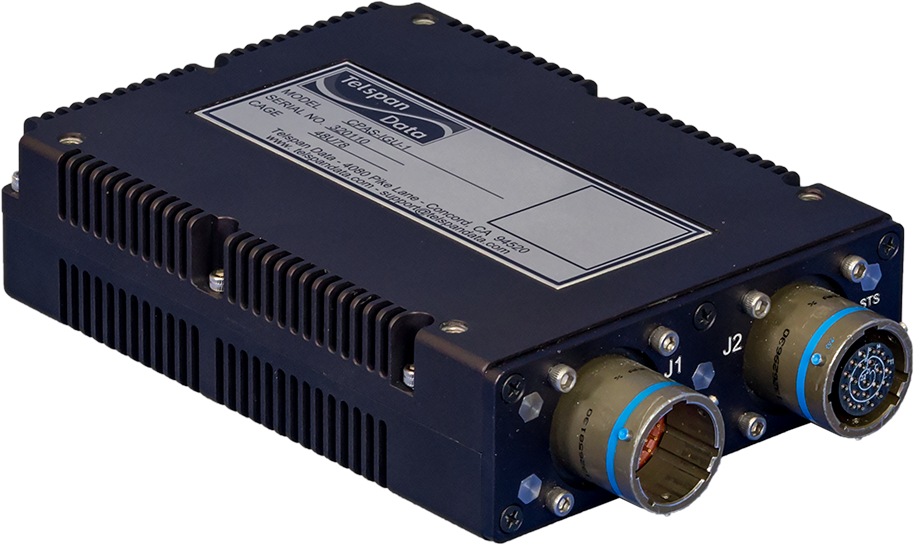 The Modular Instrumentation TAP Recorder (MITR) is a ruggedized high-bandwidth, high-capacity processor/recorder/publisher with Optical or Copper TAP Interface Modules & high-speed removable storage. The RMM supports recording bandwidths from 1.5GBps (SATA) to 9GBps (NVMe) and up storage up to 48TB. The optical TAP & Interface Module (TIM) provides up to 12 channels of DC-10G protocol independent transceivers as an in-line TAP or up to 24 channels of receive end-points. The signaling protocols reside within the logic fabric for Ethernet, Fibre Channel, Firewire, Serial Front Panel Data Port (sFPDP) and others. MITRs Management Bay includes a managed integrated layer 2/3 managed switch, GPS receiver, IEEE-1588 time engines, IRIG TCG, multiple Ethernet interfaces, and bi-directional PCM serial encoding/decoding of published Chapter 10 or Ethernet traffic using HDLC or Chapter 4/7 formats.