From aircraft & spacecraft design and validation to communications, power and battery test to medical products, biotech research and classified defense projects – we provide the test equipment, computing resources and reliability consulting needed by today's most exacting customers.
Engineers, technicians and their companies throughout Western USA and Canada turn to us, W5 Engineering (formerly R Source Corporation) – for reliable, cost-effective test and environmental simulation products before, during, and after the manufacturing process. W5 Engineering's constant mission has been to understand our customer's needs and unite them with the most appropriate technologies and innovative products from the best suited resources.
W5 Engineering employs experienced representatives throughout the company's territory; California | Nevada | Oregon | Washington | Idaho | Montana | Wyoming | B.C, AB & SK, Canada | BCN, Mexico's Maquiladoras.
Programmable Power: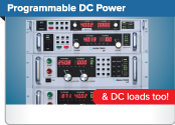 AC Sources & Loads
Programmable DC Power Supplies from 1500W to 500kW+
Innovative Programmable DC loads from 2.5kW to 150+KW
Solar PPPE Emulation
Battery, EV-Motor, Fuel Cell & Hybrid Vehicle Test.
Vibration Test: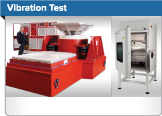 Shakers up to 50,000lbf; USA made
HALT/HASS Chambers and Reliability Consulting
Vibration Controllers
Dynamic Signal Analyzers; 2 to 1000+ Channels
Extreme Environment Accelerometers & Sensors: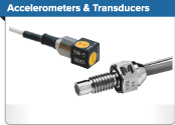 Flight Test for Aircraft & Spacecraft.
Engine Vibration.
Surface Health & Active Damping.
High-g Shock for Weapons, Rocket, Drop and Impact.
Environmental Simulation: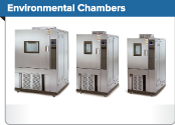 Temperature & Humidity Test Chambers.
Altitude, Rain, Sand, Dust Chambers.
Salt-Fog, Corrosion Test Chambers.
Benchtops to Drive-ins.
Industrial Ovens: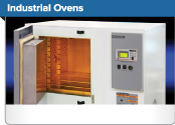 Benchtop Ovens to 700C.
Cabinet/Reach-ins, Truck-In Ovens.
Inline/Process Conveyor Ovens.
Innovators in Out-of-Autoclave Composite Cure Systems.
Custom solutions to your thermal process needs.
EMC Transients, RF Emissions & Immunity: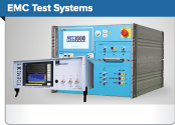 DO-160/MIL-STD Indirect Lighting test systems.
EMC Class A Amplifiers, Antenna's and Accessories.
EMC Test & Reverb Chambers, Shielding, and turn-tables.
High Speed EMC Receivers