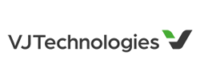 VJ Technologies designs, engineers and manufactures world-class X-ray imaging software and hardware products, solutions and provides inspection services for industry, academia, and government organizations.
Founded in 1987, VJT is a leading global provider of X-ray inspection solutions with locations in the United States, UK, France, India and China to provide a true global level of service. We apply our radioscopic digital imaging expertise to government agencies and nondestructive testing (NDT) markets throughout the world.
VJT develops and manufactures a complete line of automated, manual and turnkey X-ray inspection systems. Primary market sectors include: space, aerospace, automotive, electronics, remediation, nuclear, oil & gas and pipe & weld applications. VJT X-ray inspection systems are used for radioscopic inspection of products and assemblies to detect defects or foreign matter, reducing cost and time while increasing quality and safety.
VJT delivers a competitive advantage over other companies through our network of global offices. In the 21st century, VJT continues to nurture emerging technologies and provide innovative solutions for global customers.
Visit https://www.vjt.com, email info@vjt.com or call 631-589-8800 for more information.