YXLON International, a company of the Swiss Comet Group, designs and produces radioscopic and CT inspection systems for the widest variety of applications and fields. Whether situated in the aviation & aerospace, automotive or electronics industry, our customers are among the largest producers, major enterprises that place their confidence in our quality worldwide.
The name YXLON stands for assurance and quality for all types of additively manufactured parts, castings, turbine blades, electronic components, welded joints, tires, and a lot more. Our product portfolio includes X-ray and computed tomography systems for installation in radiological inspection envelopes or on the basis of fully shielded devices, as well as solutions specific to a customer. Whether in manual, semi or fully automated operation, we offer inspection systems that are ideal for deployment in research & development, and systems that are especially designed for quality assurance and can be integrated into any production process.
While digital radiography offers a two-dimensional view through an object, computed tomography provides a three-dimensional insight into it, thus enabling the analysis of inner structures, dimensional measurement tasks in metrology applications or actual-to-nominal comparisons to CAD data, to name only a few examples. CT delivers a more precise inspection evaluation when compared with radiography, and moreover it provides valuable information about the production process. Above and beyond such advantages, our microfocus systems permit highly detailed looks into the most intricate structures and tiniest components.
With our headquarters in Hamburg, sales and service locations in Yokohama, Hudson (Ohio), San Jose (California), Beijing, Shanghai, and Hattingen, as well as a network of representatives in over 50 countries, as YXLON we're local for our customers all over the world.
Porosity analysis and dimensional measurement at the 3D volume of an aluminum exhaust throttle valve.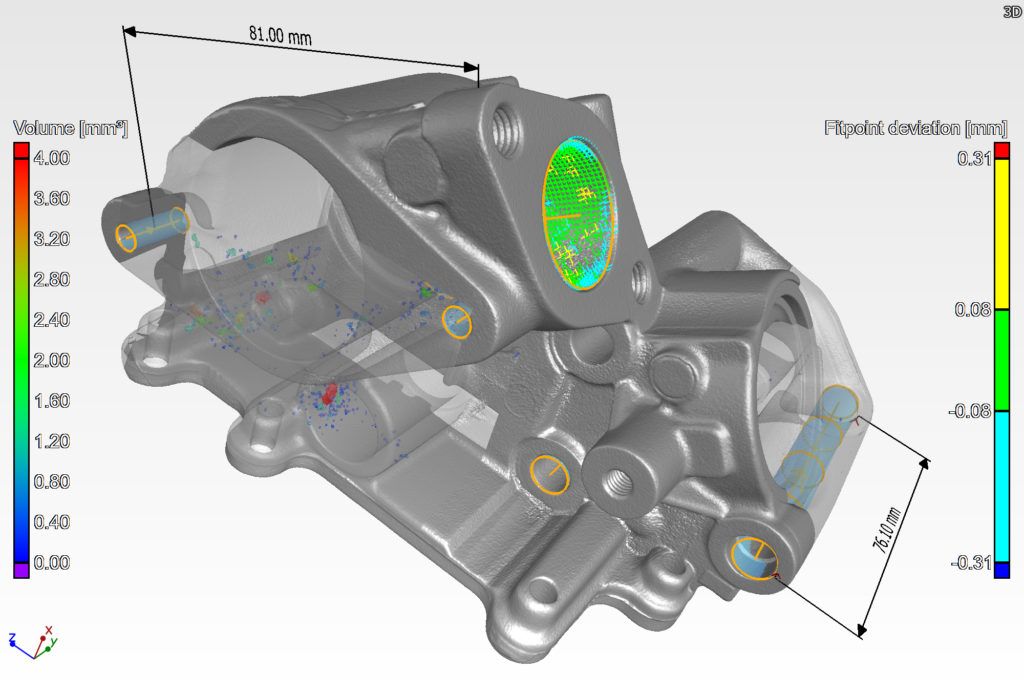 Material structure analysis of a fibre-reinforced polymer helicopter blade.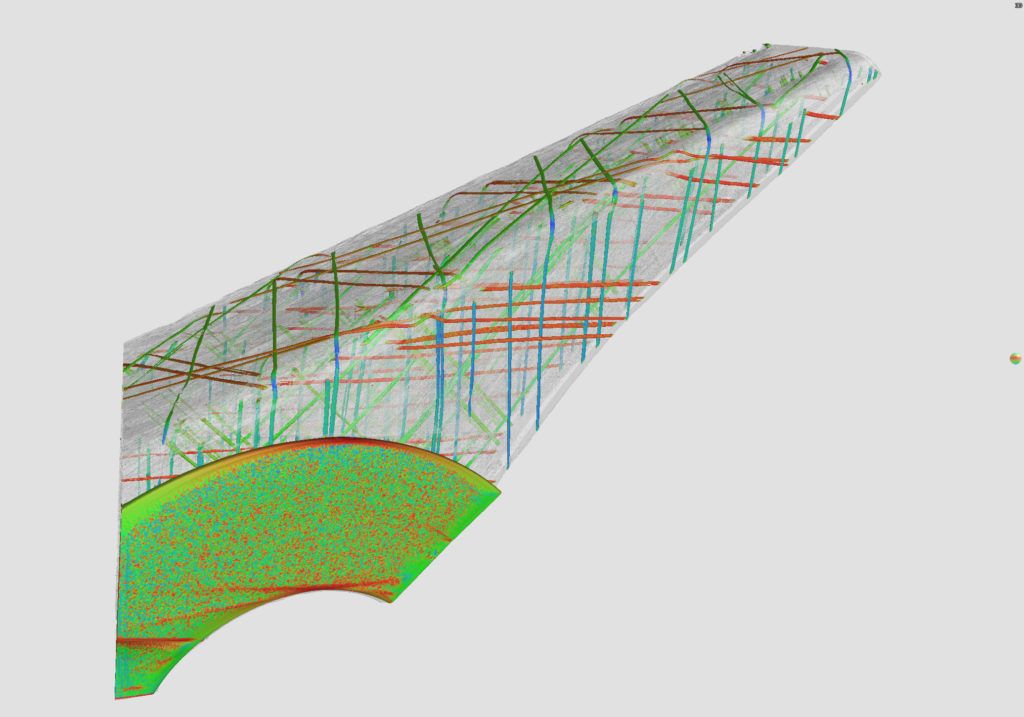 YXLON FF85 CT system with dual tube configuration.