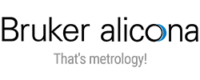 Dimensional metrology & surface roughness measurement
We are a global provider of optical, industrial measurement technology for quality assurance of complex components of different shapes, sizes and materials. Our non-contact measuring systems are used in all areas of precision manufacturing. Our core competence is the measurement of dimension, position, shape and roughness in the fields of production measurement technology and automation, prototype development as well as traditional quality assurance. Based on the technology of Focus-Variation, our measuring systems close the gap between classical dimensional metrology and surface roughness measurement, since users can measure both GD&T features and roughness parameters robustly, accurately, traceably and in high repeatability by using only one optical sensor.

We stand for agile development, high technological competence and are motivated to constantly drive innovation. Since our foundation as Alicona in 2001, we have been known for continuously improving both user-friendliness and production-suitability of optical measurement technology. This makes us one of the driving forces in the integration of measurement technology into production, thus constantly opening-up new opportunities for automation and increased productivity.
Alicona has been part of Bruker since 2019 and now operates globally under the Bruker Alicona brand. Headquartered in Austria (Graz), measuring systems are developed, produced and distributed worldwide. An international sales, service and support team as well as selected distributors ensure regional customer proximity.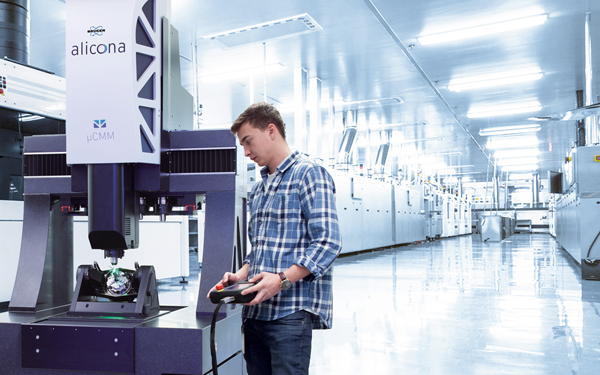 Optical dimensional metrology for the aerospace industry:
We already offer field-proven metrology solutions to increase efficiency and safety of turbine engine components. The following highly critical turbine engine parts can be measured optically: break edges, Leading and trailing edge of turbine blades, small defects, cooling holes, roughness measurements.
Learn more about non-contact and highly accurate measurement of critical turbine engine components in our whitepaper.