Training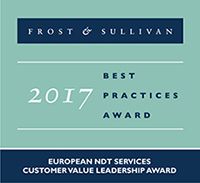 TESTIA is a worldwide reference in terms of NDT Aerospace training. With over 2000 inspectors trained each year (Level I, II and III), TESTIA can provide general and Aerospace specific courses at its dedicated facilities or on-site upon customer demand. Training sessions are delivered in English, French, German and Spanish and can be organized in another language if required. All TESTIA courses are under EN 4179 AND NAS-410 norms. TESTIA also hosts an approved examination centre to deliver certifications.
TESTIA provides training for the following methods:
Penetrant Testing (PT)
Magnetic Testing (MT)
Ultrasonic Testing (UT)
Eddy Current Testing (ET)
Radiographic Testing (RT)
Infra-red Testing (IRT)
Shearography Testing (ST)
---
[caption id="attachment_5020" align="alignright" width="300"]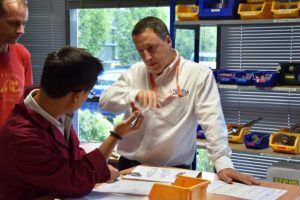 Training session[/caption]
TESTIA is also comprised of a Consultancy Department, which is oriented towards the application of Special Processes regulations: the core of its skills is focused on NDT and Chemical Processing. Its main activity is to support NDT subcontractors and main contractors to improve the quality of their processes by properly following national/international sets of requirements. Over 100 companies are taking advantage of our team's knowledge and experience, which acts as Level 3 Auditors for the preparation of NADCAP accreditation.
---
Inspections
TESTIA offers in-house and on-site inspections services to organizations during manufacturing processes and in-service (maintenance) in accordance with PART 145 and FAR 145 international regulations.
TESTIA provides NDT inspection by EN 4179 / NAS 410 certified engineers using Ultrasonic (conventional and phased Array), Eddy Current (conventional and array), Infrared Thermography, X-rays, Penetrant, Magnetic Particle and Shearography Testing methods.
With a full range of portable equipment and tools, we can successfully perform any task, at any place and at any time in accordance with PART 145 and FAR 145 regulations using all the traditional and newest NDT techniques.
[caption id="attachment_5021" align="alignnone" width="300"]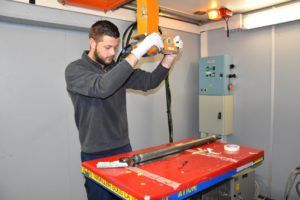 Radiographic Inspection[/caption]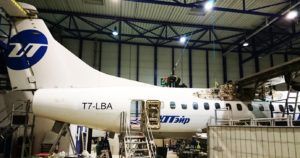 ---
Engineering
Through their acquired knowledge of NDT methods, the Engineering Department can offer a high level of expertise on complex components and processes.
They are equipped to provide you with the optimal solution to obtain the required level of quality at the minimum cost. The team is composed of highly skilled and experienced engineers and technicians, certified to EN 4179 / NAS 410 levels 2 and 3. They are able to perform testing with both conventional and modern NDT techniques.
Engineering services include:
NTM
Testing & Fluid Testing
Tear Down
Failure Analysis
Qualification
Feasibility Studies
SHM : Sensor Installation
Normative Documentation
Periodic Verification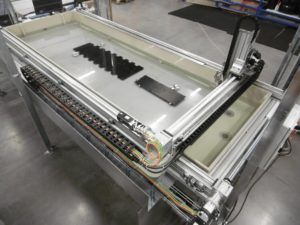 ---
Products and Equipment
TESTIA is a world leader in Innovative Aerospace Equipment.
Our engineers continuously develop NDT equipment tailored for Aerospace operations with the goal to reduce cost & aircraft turnaround time during scheduled or unscheduled maintenance operations.
TESTIA currently offers a range of innovative products as well as Reference Standards for all Airbus aircrafts:
MoireView, ScratchView & LineView: affordable & user-friendly optical devices for surface defects (dents, scratches, gaps & flushes)
Ultis: UT analysis software package, multiformat & 100% composite oriented, with automatic flaws detection and reporting
Smart UE1: all-in-one UT/ET/resonance instrument
Smart U32: intuitive UTPA instrument
CladTool, ThicknessTool, D-lamTool: dedicated kits including assistance for decision making regarding specific applications
OMA, FTIR, Elch, Gecko, etc.: distributed products to complete the range
NTM Reference Standard