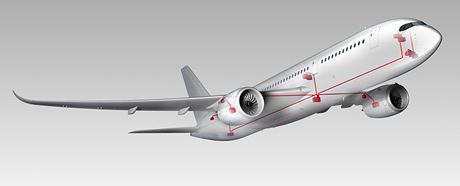 Developers and test engineers will benefit from Vector's solutions for aerospace electronic networking. The focus is on tools for E/E architecture, monitoring and analyzing the bus communication and on test tools.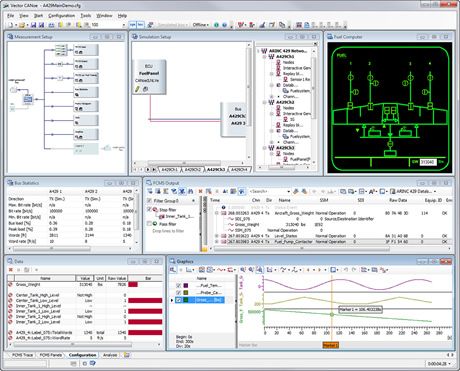 Tools:
CANalyzer: Comprehensive network analysis and stimulation
CANoe: Development, network analysis and test for various bus systems
VT System: Modular test hardware e.g. for HIL testing
VN0601: Compact and flexible interface for ARINC 429 bus systems
Various bus interfaces for CAN, AFDX®, Ethernet …
GL1020FTE: Logging CAN bus data for flight tests
CANape: Measuring, calibrating and flashing ECUs
Overview of Advantages:
In solving networking tasks, Vector applies its over 25 years of experience in working with bus systems and producing development tools for embedded systems.
Errors are corrected or avoided early in development – conveniently and cost-effectively.
Changes to the software and communication system are validated with regression tests – quickly and easily.
Exchange of databases, models and test scripts with other developers or between OEMs and suppliers – conveniently, reliably and without overhead.
Benefit from a multi-bus tools approach, e.g. in developing, testing or using gateways.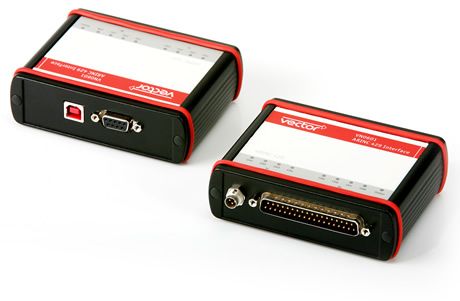 The Results:
Development times and costs are reduced.
Efficiency in the supply chain is increased.
Supported Bus Systems and Protocols:
CAN, CAN FD
AFDX® / ARINC 664
ARINC 429
ARINC 825
Ethernet
CANopen