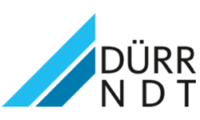 DÜRR NDT is a manufacturer of digital radiographic testing (RT) systems and provides Computed Radiography (CR) scanners, digital detector arrays (DDAs), software for X-ray image acquisition and evaluation as well as the holistic NDT workflow management and reporting platform DRIVE NDT.
With over 15 years of excellence in industrial digital X-ray, DÜRR NDT's innovative X-ray inspection solutions have become established in a variety of industrial applications, both mobile and stationary, and are used in more than 80 countries around the world. Well-known aerospace companies such as Airbus, NASA, Rolls-Royce and Virgin Galactic trust in the products of DÜRR NDT.


The portable HD-CR 35 NDT computed radiography scanner with its unique TreFoc technology is extremely versatile, from weld inspection over composites to castings, everything can be tested. Thanks to the 30 µm basic spatial resolution, even weld seams on the thinnest materials can be tested according to ISO 17636-2. DÜRR NDT also offers imaging plates with different resolutions and formats, up to 35 cm width and virtually unlimited length.
https://www.duerr-ndt.com/products/computed-radiography/hd-cr-35-ndt.html


The DR 7 NDT CMOS detector is made for ultra-high resolution X-ray inspection. With a pixel pitch of 19 µm it achieves a basic spatial resolution of 25 µm. This is ideal for weld inspection on small tubes such as fuel injection pipes. Because of its compact design of 8.5 x 50 x 32 mm (HxWxD) the detector can also be positioned in hard-to-reach places or even inside an object.
https://www.duerr-ndt.com/products/direct-digital-radiography/dr-7-ndt-cmos-x-ray-detector.html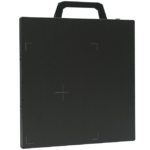 The DRC 2430HE NDT is designed for aerospace and other industries that require ultra-high resolution to meet stringent industry standards. With its high resolution 76 μm pixel pitch and active area of 233 x 291 mm, the DRC 2430HE NDT is also suited for applications using the magnification technique.
https://www.duerr-ndt.com/products/direct-digital-radiography/drc-2430he-ndt-flat-panel-detector.html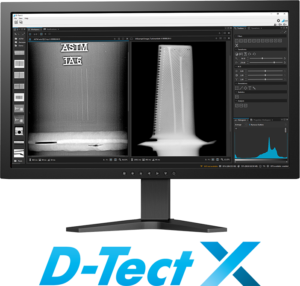 The X-ray inspection software D-Tect X provides an optimal and time-saving NDT inspection workflow and is the perfect complement to all computed radiography scanners and digital X-ray detectors. D-Tect X of course offers a variety of powerful tools that support the user in image analysis and evaluation according to standards such as ASME, ISO and Nadcap. With the intelligent X-Filter you can highlight all the decisive details of the image for a quick analysis and evaluation with just one click. Images and their metadata are saved in DICONDE format to ensure that all images can be displayed and processed by any other system that supports the DICONDE standard.
https://www.duerr-ndt.com/products/ndt-software/d-tect-xray-inspection-software.html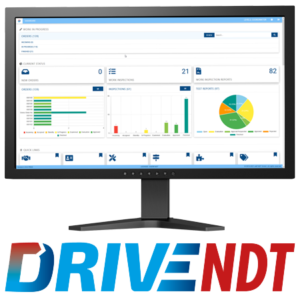 DRIVE NDT is a cloud-based management software which integrates all NDT inspection methods and associated processes into a single system. With DRIVE NDT you can organize and control the complete NDT job workflow including individual test reports, staff, device and test object management, and much more.