Test Systems and Ground Support Equipment for OEMs and MROs

For more than 70 years the TEST-FUCHS core business is test solutions across all segments of the aerospace industry. The test equipment ranges from standardized hand-held units to large tailor-made modular test benches. Solutions are designed with customer value in mind and are frequently developed in close cooperation with customers. Production ranges from customized single-unit manufacturing to series production. Additionally the growing portfolio of customer-driven maintenance and ground support equipment provides unique value in the industry to lower your overall cost and increase productivity.
---
Test Equipment for Aircraft Production
[caption id="attachment_5042" align="alignright" width="250"]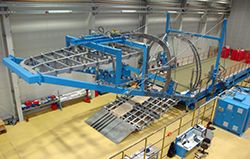 Test Rig for A400M Door and Ramp Actuator TR-DRAS1[/caption]
TEST-FUCHS test stands and equipment are successfully in service across the globe, providing reliable results within various final assembly lines (FAL) and pre-final assembly lines (PRE-FAL) of major aircraft manufacturers like AIRBUS, Boeing, Embraer, etc. Additionally OEMs trust our stands for fuselage production, furnishing and cabin integration.
---
[caption id="attachment_5038" align="alignright" width="250"]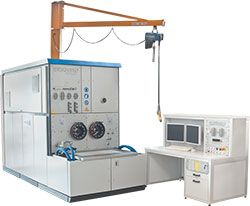 Electrical Generator Test Stand LMP 250[/caption]
Test Stands for Component OEM and MRO
Leading OEMs and MROs use TEST-FUCHS test systems to insure 100% quality and performance, e.g. as production acceptance test stands, R&D test rigs or component overhaul test stands. Customers value the large portfolio, from available series production units to individual developments.
---
Maintenance and Ground Support Equipment
[caption id="attachment_5039" align="alignright" width="250"]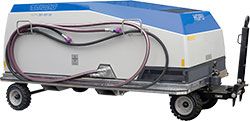 Hydraulic Ground Power Unit[/caption]
Increase safety and productivity while reducing costs and minimizing downtime. TEST-FUCHS Ground Support Equipment is designed with the objectives of the crew and maintenance teams in mind. The wide range of products includes AIRBUS certified GSE. All GSE products are characterized by high quality and rapid availability.
---
Modular Test Stands
[caption id="attachment_5040" align="alignright" width="250"]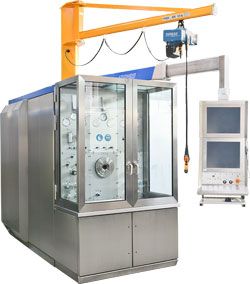 Modular Hydraulic Component Test Stand[/caption]
Stay the reliable partner for your customers with a modular test solution that grows with and grows your business. Modular test benches for hydraulic component tests permit MROs and OEMs more tests in less time. The versatility of this test system allows an extremely high number of different components to be tested. It was co-developed with experienced MROs and it can be upgraded according to the needs of the customer's business. Our customers already take advantage of easy handling, short delivery times and the availability of spare parts worldwide.
---
Bonding and Loop ResistanceTester
[caption id="attachment_5041" align="alignright" width="250"]
Bonding and Loop Resitance Tester BLRT3[/caption]
Prevent and limit damages of your A/C by performing bonding tests: pick up the early warning signs of corrosion, consequences of lightning strikes, electrostatic charges and environmental challenges. Use the possibilities of smart technology and enjoy many advantages of the Internet of Things. The Bonding and Loop Resistance Tester BLRT3 is also available in the "connected" or "smart" version.
---
Support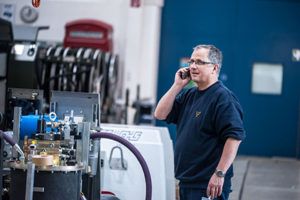 Even the best test system will not perform eternally without adequate technical support and service. TEST-FUCHS has service locations in Europe, the Americas and Asia to be close to our customers, to reduce downtime and administration and to increase productivity. Our customers can contact our technicians 24/7 and rely on guaranteed support.