The two market leaders, HBM and Brüel & Kjær, have joined forces as HBK – Hottinger Brüel & Kjær – to form the world's foremost provider of integrated test, measurement, control, and simulation solutions.
HBK – Hottinger Brüel & Kjær – provides a complete portfolio of solutions across the test and measurement product life cycle, that unite the physical world of sensors, testing and measurement with the digital world of simulation, modelling software and analysis. By creating a scalable and open data acquisition hardware, software and simulation ecosystem, product developers can cut time-to-market, drive innovation and take the lead in a highly competitive global marketplace.
For more information, please visit www.hbkworld.com
---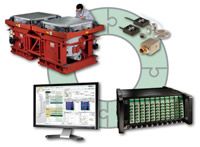 Complete systems from one partner
Covering the entire measurement chain for comprehensive noise and vibration testing.
Transducers
Acquisition hardware
Vibration shaker systems
Analysis software
Final documentation and reporting
---
Airframes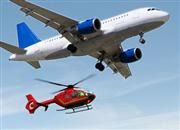 New materials and designs bring new engineering challenges, making high quality testing assume greater significance – to verify design, troubleshoot problems and approve the product quickly – without compromising safety and comfort.
Exterior noise – Benchmarking, troubleshooting and type approval
Air vehicle noise certification
Air vehicle flyover noise measurement
Exterior noise identification
Ramp noise
Wind tunnel testing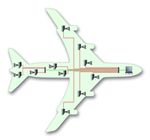 Interior noise – Optimising comfort and noise reduction
Occupational health and safety standards testing
Cabin/cockpit noise assessment
Human acoustic and vibration monitoring
Source path contribution analysis
---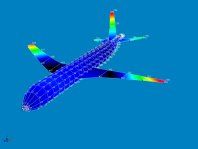 Structural integrity – Linking structural dynamics to Finite Element Analysis
Ground vibration tests
Operational testing
Virtual model validation and updating
Troubleshooting vibration
---
Safety and durability – Integrated test solutions
Acoustic fatigue testing
Flight testing and monitoring
Vibration testing for lifetime durability and fatigue limit
Field data replication, shock and crash testing
Satellite qualification, shock response testing, modal analysis
---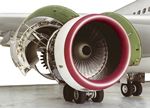 Aero engines
As requirements for noise, efficiency, weight and safety are becoming more stringent, remaining within the development budget requires fast and accurate tools that cover the entire design and certification process.
---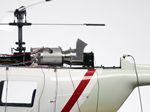 Mechanical health
Preventative maintenance and manufacturer-specified checks
Permanently installed sensors monitor equipment, engine and gearbox conditions
Balancing, trim balancing, vibration diagnostics
---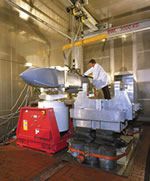 Durability testing of components
Ensuring quality of new material applications with modal testing
Lifecycle vibration testing of components or whole assemblies
Fatigue testing for weakness identification