TotalTemp Technologies, Inc.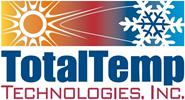 TotalTemp Technologies is the new leader in Benchtop Thermal Test Equipment. We offer new and better methods for thermal testing plus many refinements to known methods. Temperature chambers, Thermal vacuum, Thermal Platforms and Combined forces Conduction/Convection systems.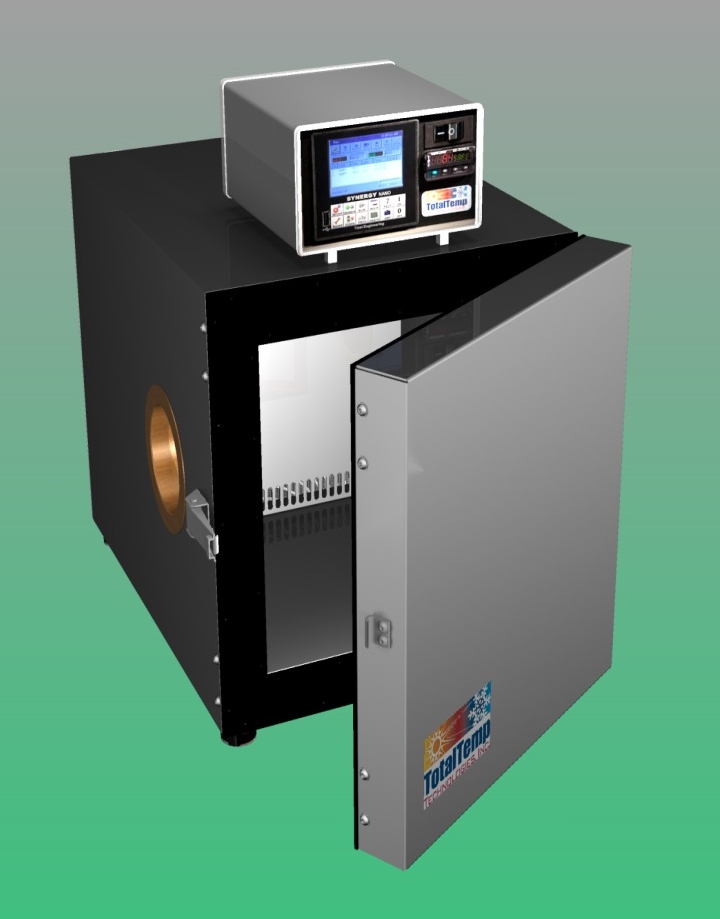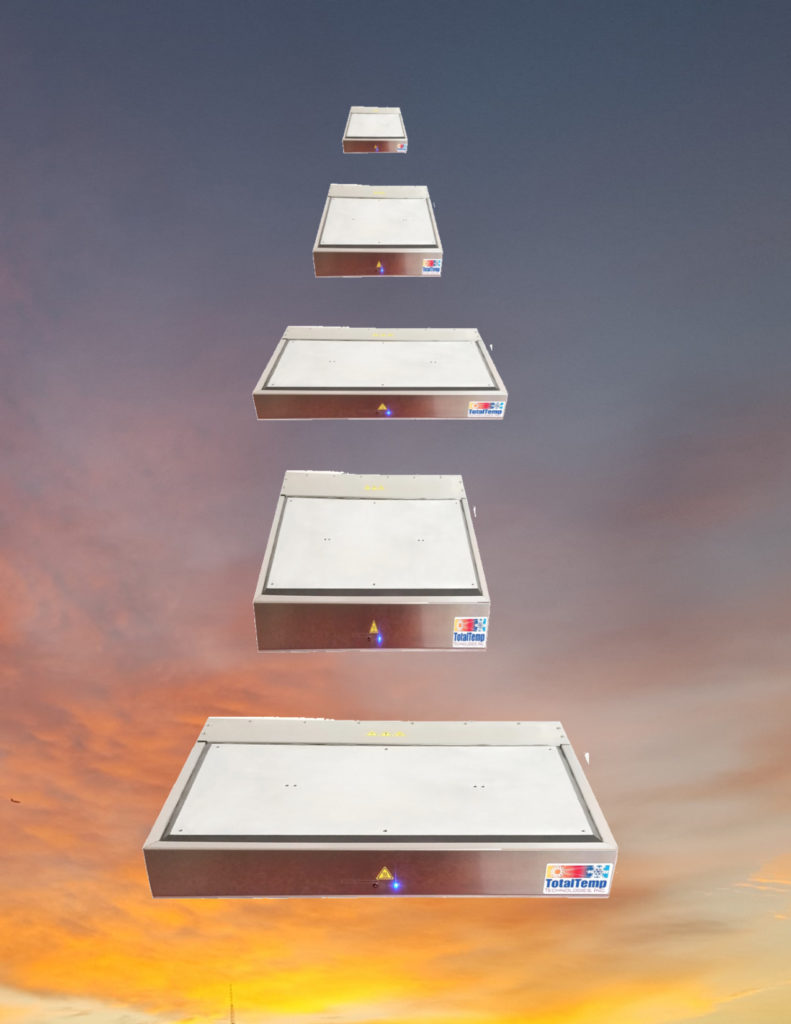 Decades of thermal test equipment experience. New products plus advanced temperature controller options. TotalTemp offers many sizes and cooling methods for thermal platforms and custom temperature chambers that meet many requirements. We stand behind the quality of our products with a two year warranty.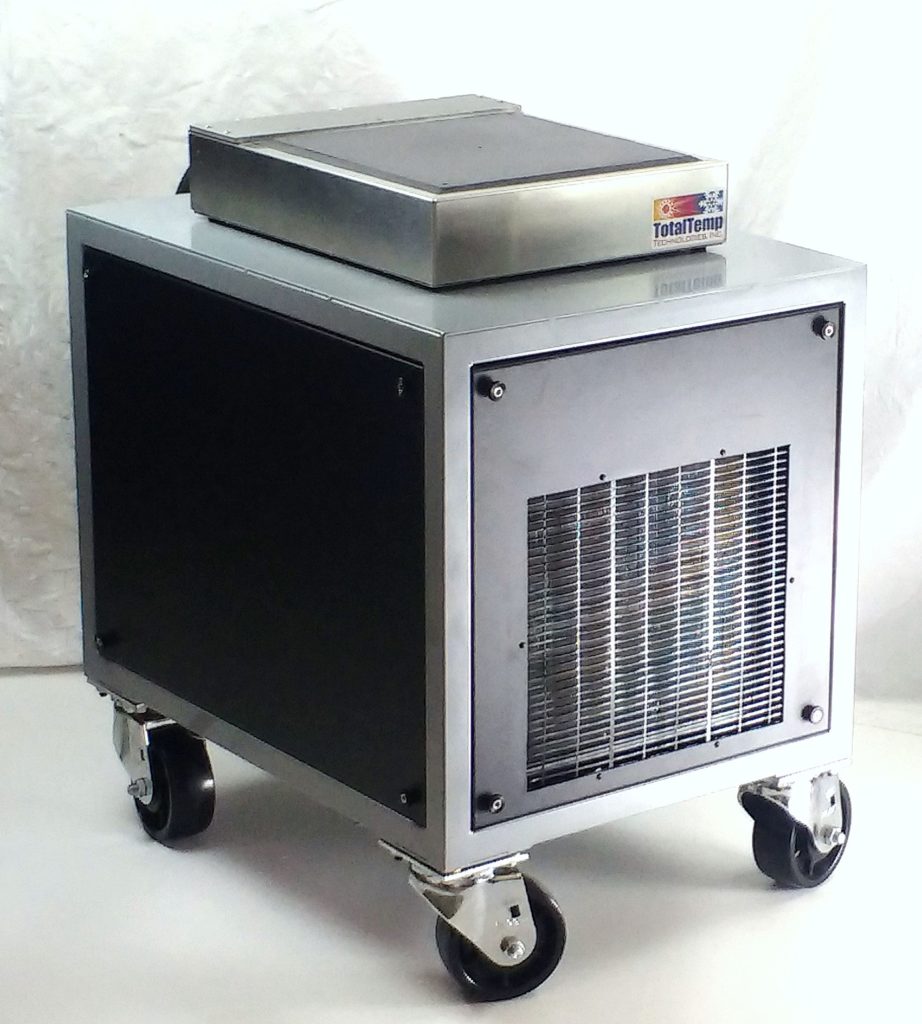 Wide range –   -100°C to +200°C with Liquid Nitrogen coolant and
Thermal Platform models from 14 square inches to 288 square inches.
Liquid Nitrogen, Liquid CO2, Mechanical refrigeration, recirculating fluid and air cooled models
Accessible Expert technical support
Rugged Stainless steel chassis
Many voltage, capacity and custom design options
Clamping systems from light to heavy duty
CE mark tested models available
Thermal Platforms for Thermal Vacuum, space simulation and high altitude testing, full turn-key systems available
Many controller features and options including logging, serial, Ethernet, expanded logging, Ramp and dwell functions
NEW – Combined Convection and Conduction temperature boxes that provide superior speed plus gradient control