Boom Supersonic's XB-1 remains on track to fly for the first time this year as the company ticks off key milestones in the ground testing program of the supersonic demonstrator.
XB-1 is a one-third scale aircraft that will test and demonstrate several key technologies that Boom plans to use on Overture, the supersonic airliner the company is developing.
Overture is being developed to carry up to 80 passengers at speeds of up to Mach 2.2 and have a range of 4,890 miles (7,870km). It will be powered by four engines and the aircraft is planned to enter commercial service in 2029.
The XB-1 demonstrator's first flight will happen at the Mojave Air and Space Port. After the receipt of its airworthiness FAA, XB-1 has recently completed ground vibration mode testing, fuel system integrated testing, engine operability testing and medium-speed taxi testing up to 90 knots.
Following a Flight Readiness Review last week, XB-1 will next conduct high-speed taxi testing in final preparation for its first flight.
XB-1 was moved to the Mojave Air and Space Port in August.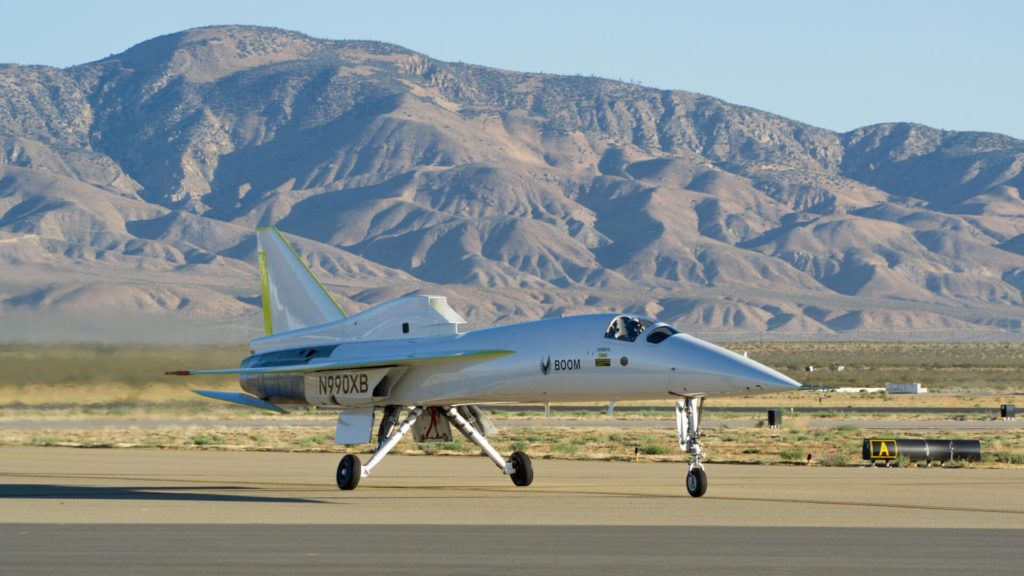 Boom's Symphony propulsion system, which will power Overture has also successfully completed a key Conceptual Design Review (CoDR), paving the way its first tests next year.
Symphony is being developed with Florida Turbine Technologies (FTT), a business unit of Kratos Defense & Security Solutions, GE Additive and StandardAero.
Meanwhile, Boom celebrated celebrated the topping out of its Overture factory at the Piedmont Triad Airport in Greensboro, North Carolina in September. Since then, the decking on the top of the structure has been fitted, the concrete flooring has been poured and the metal side wall panels installed. The project is ahead of schedule and is expected to complete by summer next year.
In addition, Boom has recently closed a fund-raising round, which included an investment from the NEOM Investment Fund (NIF). NIF is the strategic investment arm of NEOM, the sustainable regional development body of northwest Saudi Arabia.
Boom said that the total invested in the company is now more than US$700 million
Blake Scholl, founder and CEO of Boom Supersonic said, "Our goal is to bring the world closer together through faster flights. We're excited to collaborate with partners and investors around the globe as we work to realize our shared vision."
Boom has orders and pre-orders for 130 Overture aircraft from customers including American Airlines, United Airlines, and Japan Airlines. The company is also working with Northrop Grumman for government and defense applications of Overture.