Beta Technologies has installed several of its fast chargers at Archer Aviation's test facility in California, USA for Archer to use during the testing of its eVTOL aircraft.
Archer Aviation has purchased several units of Beta's interoperable and multimodal Charge Cube system, which employs the Combined Charging Standard (CCS) used by OEMs in the electric aviation industry. Two of the Cubes and several of Beta's Mini Cubes are in use at Archer's flight test facility
Beta's charging systems are already in use at 14 locations in the USA and development work is underway to install them at another 55 locations.
CCS is a GAMA-endorsed standard that comes with peer-reviewed and global certification standards and is harmonized with EUROCAE ED-308.
The goal of Beta and Archer's industry-first partnership is to spur the widespread roll-out of an interoperable electric charging network that follows the standards outlined by GAMA and supports the broad electrification of vehicles.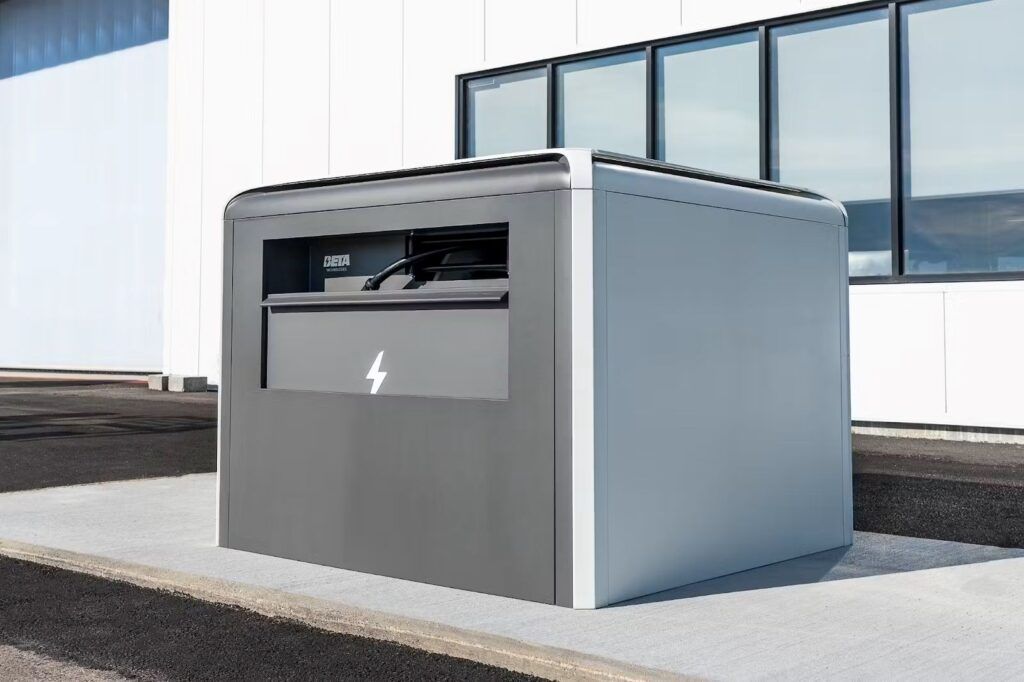 The partnership with Archer further expands Beta's electric aviation charging network to the west coast, following a number of installations on the east coast – including the first electric aircraft charger on a Department of Defense site located at Duke Field, Eglin Air Force Base.
Adam Goldstein, Archer's founder and CEO said, "Fast charging is critical to ensure rapid turnaround times between flights. A widespread, fast charging system is critical to ensuring electric air taxis reach scale in the coming years and this collaboration between two industry leaders is an exciting step towards achieving that."
Kyle Clark, Beta's Founder and CEO said, "Over the past decade, transportation has shifted toward electric and now we're seeing resonance and viability for aviation to do the same. A backbone of reliable, fast and accessible infrastructure will be critical to enabling this technology, which is why we've been focused on building out a charging network alongside our aircraft for some time now.
"When we designed our chargers, we saw an opportunity to support the entire sector by using an already peer reviewed standard, and we're thrilled to collaborate with Archer now to validate that aim."
Pete Bunce, president and CEO of GAMA said, "The adoption of a unified charging standard will help promote electric aviation's development at scale. Enabling electric aircraft and electric ground vehicles from different manufacturers to share charging infrastructure will help reduce the costs of electrifying existing infrastructure.
"A common standard will boost confidence in the emerging Advanced Air Mobility sector of our industry and encourage adoption of, and access to, publicly accessible charging networks."
Michael Schwekutsch, senior vice president of powertrain at Archer said, "During my time as the VP of Powertrain Engineering at Tesla it was well understood that having a widely accessible, fast-charger network was key to driving the adoption of EVs and the same is true for eVTOLs and that's why we are so excited to collaborate with BETA to build out the charging network for our electric air taxis."