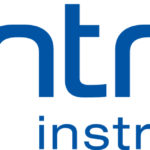 Website YER USA Recruiting
Please note this position is exclusively recruited for by YER USA – please do not contact the company directly.
Gantner Instruments is a global leader in the development of high-precision measurement & control systems. Since 1982, the Gantner team has excelled in delivering products and services in the fields of electrical, mechanical and thermal measurement systems. The company`s test automation and performance monitoring solutions can be found within almost all the world's leading manufacturers in many industries, including Automotive, Aerospace, Civil Engineering, and Energy. For an inside look visit: www.gantner-instruments.com
Under the leadership and strategic direction of the CEO and with the full backing of the Austrian Head Office, the U.S. organization has embarked on an exciting path of expansion and growth. To support this growth, Gantner Instruments Inc., is looking for a highly skilled Technical Sales Manager, Test Measurement & Control Systems, with a clear focus on the aerospace industry. This position is initially based out of a home office in the Georgia/Alabama area. This position reports to and works closely with the company President and CEO Americas, as well as the global Vice President of Sales based in Germany/Austria, in this arms-length, flat hierarchies, international powerhouse.
This is a fantastic opportunity for a mid-career Technical Sales Manager with existing key contacts inside the aerospace industry and experience in Test Measurement & Control Systems. With your highly technical, customer first, consultative and value-based selling approach, you will expand the business with existing clients and embark on a proactive business development and relationship building journey across aerospace and other industries.
Please note this position is based in the South East Region (i.e. Atlanta) and covers additional territories and industries. Relocation available for the right candidate.
Candidate Requirements:
– Proven 5+ year background in technical sales within the Test & Measurement industry.
– Contacts with the South East based aerospace industry is an absolute must.
– Aerospace industry experience is a plus but not required.
– Background in Test Measurement & Control Systems or integrated technologies highly preferred.
– Recognized engineering education at Bachelor level required. Master´s degree in engineering is an advantage.
– Excellent communication and presentation skills.
– Proficient computer skills.
– Strong relationship building skills.
– Experience in a home office setting preferred.
– Located in a home office within the Georgia/Alabama area. Relocation available for the right candidate.
– Ability to travel extensively within the Alabama, Carolinas and Georgia sales region with additional nationwide and occasional international travel as required.
– Prior work experience for a European company highly desired.
– German language skills are a distinct advantage but not a requirement.
On Offer:
– Attractive base salary and bonus
– Benefits package (Health/Dental/Vision)
– 15 days paid vacation
– Company car