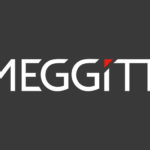 Website Meggitt
Meggitt is a global engineering group specializing in extreme environment products and smart sub-systems for aerospace, defense and energy markets. We employ over 11,000 people across manufacturing facilities in Asia, Europe, North America, with regional bases in India and the Middle East.
Location:
Coventry, West Midlands
Reports directly to:
COE Director – Engineering Services
Strategic business unit:
Meggitt Aircraft Braking Systems provides aircraft braking systems to a diverse group of customers including airline operators, aircraft constructors, private aircraft owners and charter operators, governments and military operations and distributors and repair stations.
We are located in Akron, Danville and Gardena in the United States; Coventry in the UK plus Fresnillo and Queretaro in Mexico, with repair stations in USA, Europe and Asia.
• We occupy lead positions in aircraft wheels, brakes and brake control systems
• Our products are on an active fleet of over 30,000 aircraft
• We are a significant braking system supplier to regional jets, business jets and military aircraft
• Our capability includes helicopter rotor brakes and brake temperature monitoring
Purpose:
Leads the activities and operations of the Test Engineering team (across multiple sites) through assigning, coordinating, reviewing, and participating directly in development programs or functional initiatives.  Develops, implements and continuously improves the standards, policies and procedures for all work performed in the Test Engineering department.
Responsibilities:
Responsible for managing COE test related activities on a daily basis at site level through the entire product life cycle (R&T thru end of life) to achieve SBU objectives for growth, profitability and customer satisfaction.
Manages COE activities to meet business case targets (Cost, Technical and Schedule), strategic flow-down objectives, and technology advancement of products/systems within the COE.
Coordinates with site managers from other sites to identify / improve processes, tools & methods standardization across sites leveraging best practices or other industry benchmarks to enhance department capabilities, efficiency, competitiveness and  "Design Right the first time" execution
Works with Product Line Experts, Subject Matter Experts  and COE Director to define R&T / Product Roadmaps.
Works with COE Director to identify new Tools, CAPEX requirements for the COE.
Oversees and approves the technical output of the department to ensure that it is technically sound and in compliance with all internal and external regulatory standards.
Responsible for developing team skills and competencies.  Identifies needs for new competencies, resources and training needs. Develops relations with training establishments that deliver key skills/competencies training.
Acts as a mentor to staff providing constructive feedback and coaching. Fosters team spirit, pride and group identity.  Actively promotes Professional accreditation and career progression
Responsible for structured development program / onboarding for new hire.
.
Maintains resource plan for the functional area. Works closely with Programs office to provide appropriate resources against program needs to ensure targets are met with optimum utilization and effectiveness.
Manages department budget.  Participates on regular governance reviews to ensure financial objectives are being met.
Supports bid phase activities including bid decision, trade-off studies, NRC cost estimates and technical proposal preparation and review.
Responsible for managing/monitoring COE performance with respect to NRC & RC execution and competitiveness, rework costs, milestone performance and product quality/performance.
Works with other functions (Customer Support, Supply Chain, Operations etc.) to support products during the whole life cycle (production support + Product technical support).
Exercises authority in hiring, career development, performance appraisal, salary adjustments, promotion, discipline, health, safety and the general employee relations of direct reports.
Determines if assistance is required from outside contractors, initiates arrangements, provides technical data and assists contractors with related support services
Responsible for Time and Attendance performance of the team, approves overtime payments, authorizes holiday/vacation time
Key skills and competencies required:
Working knowledge of testing requirements
Experience of managing a test facility
Line management experience
Working knowledge of Aerospace Testing requirements including relevant standards such as RTCA/Do-160, Automotive Test House or Power
Management /leadership experience with demonstrated ability to lead a group of engineers, or large projects across the total product life cycle. (R&T, NPI, Production, In-service)
Scheduling/Project Management Experience – ability to manage internal /external (Customers/Supplier) interfaces with other Test facility (External who provide facilities)
Excellent planning, organizational, analytical, leadership, interpersonal, decision-making, problem-solving, oral and written communication skills.
Experience and proficient at working across functions within the organization
Key skills and competencies preferred:
Preferred Candidate must have CI /Lean experience with a passion /proven track record for making process improvements with measurable results e.g. Kaizen, Process FMEA, 6-Sigma
MBA or equivalent degree in Engineering Management – preferred
Registration as a Chartered Engineer (UK)
Policy Deployment / strategy development experience
Experience in working in a multi-cultural / diverse organization
Change management facilitator
Meggitt is a global engineering group specializing in extreme environment products and smart sub-systems for aerospace, defense and energy markets. We employ over 11,000 people across manufacturing facilities in Asia, Europe, North America, with regional bases in India and the Middle East.