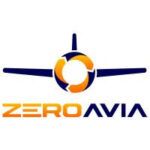 ZeroAvia
ZeroAvia is a leader in zero-emission aviation, flying the world's largest hydrogen-electric aircraft since September 2020. Its focus is the design and commercialization of hydrogen-powered aviation solutions to address a variety of markets, initially targeting short-haul, sub-regional commercial flights up to 500 miles.
To date, ZeroAvia has secured the UK CAA and FAA experimental permit to fly its 6-seat aircraft powered by a hydrogen-electric powertrain passed significant flight tests and is on track for commercial deliveries by 2024.
Its achievements to date were rewarded by the UK prime minister by inviting ZeroAvia as a member of the UK Jet Zero Council.
The fuel cell is developed by a team of international engineers and delivers a high-energy-to-density ratio for more efficient and zero-emission flights.
Role overview
Site testing of hydrogen PEMFC-based power systems and associated equipment
Role Responsibilities
Electrically and mechanically test power products and components, mainly PEMFC modules, to meet the standards required by the product specifications using approved test procedures and methods.
Fault finding using a methodical approach to Electrical, Mechanical and Software systems.
Ability to understand Electrical drawings, Functional Design Specifications.
Understand basic principles of testing equipment Hardware and Software O&M.
Understand and adopt safe working practices associated with special and industrial gas treatment.
Developing new methods and testing practices.
Writing process instructions and statements, SOP.
Completion of Test records and reports using MS packages and Production software packages.
Requirements
HNC or higher in electrical or electronic-based engineering.
Electrical testing of control and power systems with an electrical fault finding bias, electrical protection testing and use of load banks.
Good knowledge of electrical power systems, control systems, mechanical & pneumatic systems, high-pressure vessels & gas supply lines.
Be able to demonstrate a keen interest in zero-emission technologies and a strong motivation for a career in engineering and product development.
Good organisational skills and the ability to self-manage your time.
Diversity and inclusion
ZeroAvia is an equal opportunity employer and as a young company in the aviation industry, we value diversity and need people of different backgrounds that bring a plethora of skills, perspectives, and mindsets to the table that can spur originality, imagination, and creativity. We do not discriminate based on race, religion, colour, national origin, sex, gender expression, sexual orientation, age, marital status, veteran status or disability status.