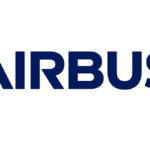 Airbus
Are you a passionate engineer who enjoys a dynamical and operational environment?
Do you enjoy to be hands-on and are technically oriented?
An exciting opportunity has arisen to join the Antenna Group to lead the RF Range testing facility in Stevenage. You will be taking the responsibility to operate, manage, maintain and bring improvements in the range facility in line with business needs. You will be joining a team of 100+ people across all sites and directly interacting with around 40 people (feeds and filters, AIT and RF)
Within the Antenna Group, we strive for collaboration and reuse the knowledge across countries. Working with us, you will have the opportunity to work in an international atmosphere, learn different points of view and enjoy a constructive and empowered environment.
This role comes with sporadic travel.
Tasks and responsibilities:
You will be responsible of the following activities:
Operate test range facility and be the point of contact for range test technical advice.
Perform alignments with the support of the mechanical team
Perform multiple RF tests such as S-Parameter, sweeps, pattern and gain tests
Maintain and bring improvements to the facility in line with business needs.
Liaise with the other range facilities of the group to coordinate workload and transnational projects.
Post processing and analysis of test results.
Definition of methods and test technics.
Definition of test means and test result processing.
Producing test plans, procedures and reports.
Development of the operational applications and automatic procedures for RF testing.
Be the technical reference for test feasibility and propose innovative methods and processes to support the first class design developments taking place in the antenna group.
Skills:
We are looking for candidates with the following skills and experience:
Experience in antenna testing for both Near Field and Far Field measurement techniques
Knowledge of antenna theory and microwave / RF (Radio Frequency) engineering and Antenna test ranges
General knowledge in Radiofrequency components (antennas, receivers, transmitters,…)
Experience in operating RF instrumentation such as network analyzers, power meters, oscilloscopes, amplifiers, among others.
Previous experience in design, test and/or RF operative systems.
Good understanding of RF test benches.
Knowledge in programming languages.
Technically rigorous.
Respect for costs and test durations.
Team spirit, good communication skills. Enthusiasm and positivity.
Interest for research and innovation.
Desirable skills / experience:
Antenna simulation tools: TICRA software
Experience with MATLAB programming.
Knowledge/Experience with Vax VMS and Fortran programming
Experience utilizing electromagnetic simulation tools such as FEKO, CST or similar analysis software
Experience in designing antenna feeds or RF components (filters, polarisers)
Feel like you can tick some boxes above? If you have most of the skills and experience that we're looking for and are willing to use your talent and enthusiasm to learn the rest, we encourage you to apply!
Many of our staff work flexibly in many different ways, including part-time. Please talk to us at interview about the flexibility you need. We can't promise to give you exactly what you want, but we do promise not to judge you for asking.
We value the strength that diverse perspectives bring to our business, so if you require any reasonable adjustments to fully participate in the recruitment process please discuss this with the recruiter who contacts you.
The successful candidate will be subject to SC in order to undertake related work in accordance with business needs.
In return we can offer a competitive salary with annual profit share; an ever growing list of company benefits including enhanced pay for maternity, paternity, adoption and shared parental leave and strong career development options across our transnational, market leading company.
This job requires an awareness of any potential compliance risks and a commitment to act with integrity, as the foundation for the Company's success, reputation and sustainable growth.
By submitting your CV or application you are consenting to Airbus using and storing information about you for monitoring purposes relating to your application or future employment. This information will only be used by Airbus.
Airbus is committed to achieving workforce diversity and creating an inclusive working environment. We welcome all applications irrespective of social and cultural background, age, gender, disability, sexual orientation or religious belief.