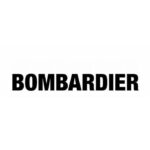 Website Bombardier
Bombardier's Business Aircraft London Service Centre in Biggin Hill is part of an award winning network and is the flagship of Bombardier's European operation. This Base and Line Maintenance Centre is the fastest-growing Service Centre in Europe and the largest Business Aircraft OEM in the UK. The facility has the capabilities to perform an array of maintenance checks, modifications and upgrades all from this site. Only 14 miles from London, Bombardier's Biggin Hill Service Centre is ideally located to support operators in the UK region and beyond.
You will be part of the Product Development Engineering, Aerospace team where it all starts for Bombardier as it sets the stage to take full advantage of its investments and the tremendous growth potential of its new products. The organization is responsible for bringing new aircraft programs to their successful entry-into-service. Currently, these new products are the high-performance Global 7000/Global 8000 business jets.
In your role, you will:
• Prepare all necessary documents, such as specifications, quotes, mechanical drawings, and reports related to aircraft mechanical and interior modifications
• Coordinate with core design engineering team in US to develop larger engineering design packages for aircraft new cabin upgrades
• Work with outside vendors, internal departments, and regulatory agencies regarding the design, installation, integration, testing, and certification of mechanical and entertainment system modifications in Learjets, Challengers, and GX aircraft
• Work with aircraft techs for drawing deviations
• Develop certification plan for project in coordination with BAS Biggin Hill resources and timelines
• Facilitate STC validations, STC revision validations leveraging BAS/BBA contacts who are responsible for these CAA relationships
• Support change management through research, concepts, design reviews, trade studies, impact analysis, and implementation
• Provide input to Find/Show compliance to 14CFR Part 25, Transport Canada, and EASA aircraft requirements
• Research specifications for components selections
• Work with suppliers and internal customers to assist with production and/or flight test personnel, investigating, troubleshooting, and resolution of build and test issues
• Support statement of work and bids for new customer requests
• Review supplier and other internal Work Package (WP) documentation
• Coordinate configurations and requirements for optional systems on the aircraft
• Provide extensive coordination with suppliers and internal support groups
• Work in a team environment
• Provide input to root cause analyses and proposed solutions
Qualifications
As our ideal candidate,
• You hold a Bachelor of Science, Mechanical Engineering or minimum of 5 years working in mechanical design engineering capacity.
• You have a working knowledge of applicable regulatory certification rules (FAA, EASA, TCCA)
• You have a working knowledge of mechanical and interior design guidelines for CFR Part 25 aircraft (preferred)
• You have experience in computer-aided design and software, such as AutoCAD, CATIA, etc.
• You have working knowledge of aircraft materials, standard parts and procedures required.
• You have modification/Completion experience with Bombardier line of aircraft (Learjet, Challenger, Global Express) – preferred
• You must be able to contribute to the completion of specific programs and projects
• You must be able to provide input to technical solutions on a wide range of problems
• You must be a self-starter, able to decompose moderately complex projects into individual tasks and processes.
• You must exhibit excellent written and interpersonal communication skills
• You should be an organized individual, able to work effectively with a variety of cross-functional individuals, departments and organizations with a general good attitude and disposition
• You must be proficient with MS Office (MS Word, Excel, Power Point, Access)
Bombardier is committed to creating a diverse environment and is proud to be an equal opportunity employer. All qualified applicants will receive consideration for employment without regard to race, color, religion, gender, gender identity or expression, sexual orientation, national origin, genetics, age, disability status, veteran status, or any other characteristic protected by Federal, National, or Local Laws.
We thank all applicants for their interest, however, only those under consideration will be contacted. Please continue to monitor our website and apply for additional positions for which you are qualified and may be of interest to you.
Your ideas move people.