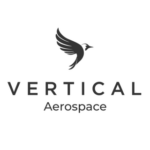 Website Vertical Aerospace
Vertical Aerospace are pushing the boundaries of what is possible, creating technology to achieve sustainable air travel like never before.
Vertical is one the world's leading eVTOL businesses, and a pioneer of this ground-breaking new segment, which marks the beginning of sustainable aviation.
Founded in 2016, Vertical combines the best of the aerospace, Formula 1 and automotive industries and has become one of only seven companies globally to have successfully flown multiple full-scale eVTOL prototypes.
The VX4, is a world-leading fully composite tilt-rotor winged eVTOL that will carry one pilot and four passengers or cargo.  VX4 is in plan to be certified in late 2025, placing the business in the top two companies globally with a commercially viable aircraft capable of spanning intra and intercity passenger and cargo eVTOL markets.
We are looking for a lead flight test engineer who will:
Be a key focal point in the company for defining the flight test for our experimental and certification aircraft. Have a strong theoretical and practical experience, with an aptitude of pragmatic problem-solving. Work in a rewarding, dynamic and always challenging environment and able to adapt to a different pace from 'traditional' aerospace.
The responsibilities and duties of the lead flight test engineer will be as follows:
Define the Flight Test strategy for a novel aircraft design
Plan, prepare for and lead flight test activities
Acquire appropriate permissions and licenses from authorities
Developing the Flight Test function to be ready for an aircraft certification programme, including process definition (FTOM), record keeping and competence development
Team management and leadership in test execution
Maintain a close working relationship with the company's Test Pilots
Perform risk assessments and provide recommendations/solutions
Work closely with other departments within the company, principally Flight Controls, Flight Physics, Simulation and Certification
Complete test briefings, test conduct, debriefing and reporting internally
Assist with other tasks within the Test Team as required (planning, test definitions, vehicle operations, operating tests)
Be actively involved with the recruitment of the growing team
Mentoring and knowledge sharing within the test function and others in the company
The successful lead flight test engineer will have the following experiences & qualifications:
Be educated to degree level or higher in Engineering, Physics, or equivalent work experience
Experimental Flight Test Engineer qualification (Class A / CAT 1) from a recognized / approved Flight Test Training Organisation
Have demonstrable experience as a Flight Test Engineer in aircraft certification, ideally within a fast paced and novel programmes
Medically fit to fly and able to obtain a CAA Class 2 medical.
Have experience working with multiple types of air vehicle, ideally including fixed wing, rotorcraft, multirotor and remotely piloted air systems
An intricate understanding of aircraft systems, flight physics & a desire to learn more
Experience working with external regulators/airworthiness bodies
Excellent computer skills – proficiency with day-to-day applications used for email, word processing, etc, as well as data analysis experience using MATLAB, Python, or similar tools
Skills understanding complex datasets and making sense of a complex system's performance
Must be able to work both independently and in a team and when required to travel and work extended hours
Excellent interpersonal skills to effectively communicate with colleagues across a wide range of technical disciplines
Be fluent in spoken and written English language
Development and promotion of Just Safety culture within a flight test organisation
Experience with IADS / Curtiss Wright FTI equipment
Be able to demonstrate a commitment to professional development such as a Chartered or Incorporated Engineer (or be working towards that award)
Desirable experience & qualifications:
Civil and Fly By Wire certification experience
Validation activity for digital simulation and models for certification
Compliance Verification Engineer (CVE) experience