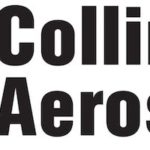 Website Collins Aerospace
Collins Aerospace is looking for a lead engineer with a strong knowledge of Aerospace Technical Publication Standards – ATA 100, iSpec 2200 and S1000D and experience in a range of areas including:
Experience in Creation/Revision of Component Maintenance Manuals (CMM), Aircraft Maintenance Manuals (AMM) and other documents for Aircraft Components and Systems. Preferably Aircraft Interiors Products.
Experience in writing Assembly, Disassembly & Repair procedures.
Experience with Authoring Tools like Adobe Framemaker, Arbortext Editor, Corena & MS Office.
Experience in Authoring the Technical Publication documents per Simplified Technical English ASD-STE 100.
Exposure to illustration tools such as Isodraw, Tech Illustrator.
Ability to understand and interpret engineering drawings and change drivers (Service Bulletin, Service Newsletter, ECN, TR, SIL, ATP etc.)
Develop Standard Work/Work Instructions to create/revise Technical Publications Documents are in conformance with ATA/S1000D standards.
Able to work independently and Co-ordinate with Design/BU teams in understanding the requirements and deliver the documents as per the schedule.
Review the documents created by Authors and also train new team members.
Experience in creating Provisioning data is an added advantage.
Support the team and be a valuable team member.
Possess excellent technical writing skills.
Possess strong sense of ownership.
Requirements
B.E in Mechanical Engineering / Aeronautical Engineering or equivalent.
Minimum 7 years of experience in Aerospace Technical Publications domain.