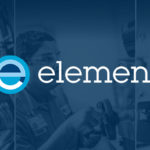 Website Element Materials Technology
Element has an opportunity for an Magnetic Particle Supervisor to supervise the Magnetic Particle & Etch personnel, including work scheduling, assuring testing performed is completed, and resolving minor issues that arise.
Responsibilities in areas of operations, assisting in corrective actions, supporting personnel in daily work activities, and interfacing with customers as needed.
Responsibilities
Supervising Magnetic Particle tests in accordance with written company procedures
Experience utilizing industry specifications preferred
Provide assistance to department personnel in interpreting testing data
Complete assigned tasks in a timely, safe and efficient manner
Responsible for supervising MT personnel, including resource planning, equipment allocations, scheduling daily work activities
Assist in responding to all internal and external corrective actions issued for his / her department
Responsible for ensuring that all department personnel receive the necessary working equipment or tools to complete the jobs
Interface with other department supervisor(s) as required in respect to work-flow
Skills / Qualifications
Ability to organize and follow scheduling concepts
Proficiency in Microsoft Applications (Word, Excel, Outlook)
Availability, flexibility, and maturity to represent the company at a broad range of events / projects in the community, with customers and within the company
This position requires access to export-controlled commodities, technical data, technology, software, and services. U.S. citizenship, U.S. legal permanent resident status, protected person status under 8 U.S.C. § 1324b(a)(3), or U.S. Government export authorization is required. Any offer of employment is contingent upon the employer obtaining the necessary export authorization, including, if required, an export license from the U.S. Department of Commerce's Bureau of Industry and Security, the U.S. Department of State's Office of Defense Trade Controls, or other applicable government agency.