Model-based test engineering is emerging as an exciting approach to create test architectures that span model development and physical testing. Where DIY or vendor-specific solutions made these approaches difficult to integrate in the past, new standards and cross-vendor solutions make these approaches possible today.
The result is an exciting opportunity for the reuse of data across the development cycle- improving model development, test design, production processes, and maintenance support. This session will highlight some of the technologies and standards that are changing the way we think about testing and present examples of how engineers are gaining efficiencies throughout the product development process.
NI's platform centric approach enables organisations to connect their test strategy from the prototyping stage all the way through to manufacturing and sustainment across a range of application areas. We will discuss 3 specific use cases for actuation systems, battery technology & aerospace structures.
When
Thu, Jul 28, 2022 · 4:00 PM London (GMT 1:00)
Agenda
During our webinar delegates will learn :
The power of leveraging open and scalable test architectures
How test IP reuse can be realised across the development process
How to effectively transition from synthetic to physical test (software into hardware)
The versatility of NI's Test Platform
How Test Data can empower and inform product development

Presenters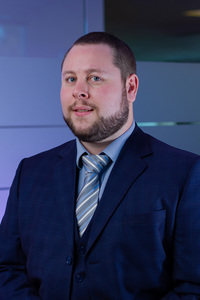 Nathan Nims
Business Manager, Digitalisation for Aerospace and Defence
Nathan specialises in supporting aerospace and defence companies through test related digital transformation initiatives. He helps to identify solutions to complex challenges at A&D organisations which incorporates NI technology, best practise, and industry standards to improve and modernise test workflows, tools, and methodologies.
Nathan's background is in Physics. He holds an PhD from Swansea University, UK with a specialism in nanotechnology.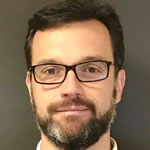 Ben Sampson
Editor, Aerospace Testing International
Ben has worked as a journalist and editor, covering almost all aspects of technology, engineering and industry for the last 20 years. Initially writing about subjects from nuclear submarines to autonomous cars to future design and manufacturing technologies, he was editor of a leading UK-based engineering magazine before becoming editor of Aerospace Testing in 2017.