The company developing an electrically-powered remotely-piloted "flying racing car" has revealed an updated design following a year of testing and development.
Australia-based Alauda Aeronautics is developing the Airspeeder Mk3 electric vertical take-off and landing aircraft to race competitively in a series of races it called Airspeeder later this year at speeds of up to 120km/h (75mph).
Matthew Pearson, founder of Airspeeder and Alauda Aeronautics said, "The unveiling of the world's first full-sized electric flying racing car is a landmark moment in the dawn of a new mobility revolution. It is competition that drives progress and our racing series is hastening the arrival of technology that will transform clean-air passenger transport, logistics and even advanced air mobility for medical applications.
"The world's first electric flying car races will take place this year and will be the most exciting and progressive motorsport on the planet."
The Airspeeder Mk3 and race series which was first announced last April and will take place this year has been in development for three years.
Alauda plans for the Airspeeder racing series this year will be a "technical test-bed" before a manned racing series is held in 2022, that will use its Mk4 racer also in development.
The company said that a "full grid" of 10 Mk3 electric flying "race-craft" is currently being manufactured at Airspeeder and Alauda's technical base in Adelaide, South Australia. According to Alauda, engineers developing the vehicle have been recruited from leading companies such as Mclaren, Babcock Aviation, Boeing, Jaguar Land Rover, Rolls-Royce and Brabham.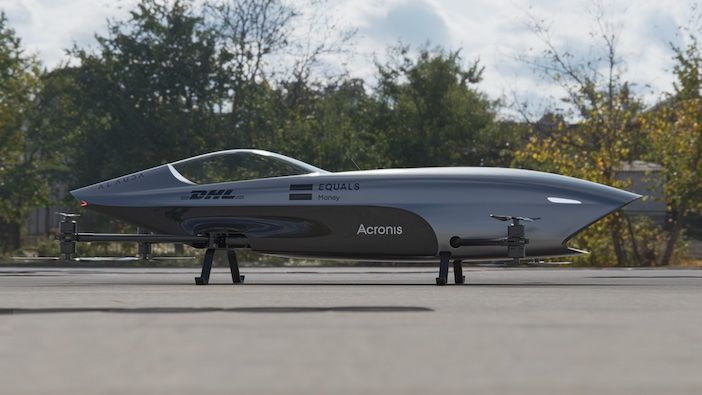 Final behind-closed-doors pre-season tests will be conducted in Australia in the coming months before the start of an international racing calendar.
These will provide information on vehicle dynamics, performance, safety and powertrain technology that will inform the final development of the manned Mk4 Airspeeder vehicle, said Alauda.
The Airspeeder Mk3 is an octocopter which features LiDAR and radar collision avoidance systems to ensure close but ultimately safe racing and is made of a carbon fibre frame and fuselage. The MK3  has a 96kW electric powertrain that sees the Mk3 capable of operating with a thrust to weight ratio above two, on a craft that weighs just 100kg unmanned, says Alauda.
The Mk3 also uses a slide and lock system for the rapid removal and replacement of batteries when on the ground.
Alauda intends to establish  a full-time engineering base in the UK for Airspeeder. Pearson said, "Britain is a globally recognised centre of excellence in motorsports and aerospace. In creating a racing series that will accelerate a mobility revolution we will need to draw upon these skills.
"The engineering base in Britain, the existing home of our Commercial HQ will lead to the creation of highly skilled jobs and strategically important proximity to the rapidly growing eVTOL industry, a market predicted to be worth US$1.5 trillion by 2050.