Venus Aerospace has introduced the startup's first conceptual vehicle design, a hypersonic aircraft called Stargazer.
Backed by venture capitalist firms like the Prime Movers Lab, Venus Aerospace has raised US$33 million, including US$1 million in government funding to build a Mach 9 hypersonic drone and Mach 9 space plane.
With the long-term goal of making one-hour global transport a cost-effective reality, the Venus Vehicle Engineering team have been working on the Stargazer project since the company's founding in 2020.
This has included testing in hypersonic wind tunnels and propulsion test facilities throughout the USA. The Stargazer is currently undergoing ground testing at Houston Spaceport.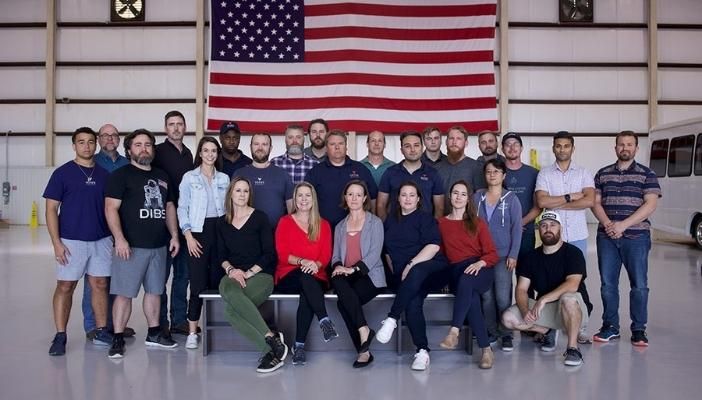 The Vehicle Engineering Team, composed of aerospace, military and research and development veterans (Photo: Venus Aerospace)As noted in Flying, the Stargazer must also be able to take off and land at conventional airports and reach an elevation of 170,000ft (51,816m). As per the concept in the attached video, the Stargazer measures 100ft (30m) by 150ft (45m), weighs 150,000 lbs (68,000kg), and has 12 passenger seats.
After the space plane takes off from a conventional airport and reaches 170,000 ft, Stargazer will level off and accelerate to Mach 9, the company says.
The company's focus is on three main technologies: developing a zero-emission next-generation rocket engine, aircraft shape and cooling. It is hoped the combination of these technologies will allow the spaceplane to use current infrastructure only, taking off from existing spaceports.
Sassie Duggleby, CEO and co-founder of Venus Aerospace said, "What we're developing is nothing short of revolutionary.
"As a society we've been trying to build a spaceplane for fifty years and we've never been able to do it, and with these advances we can finally make it happen."
Over the next year Venus will start subsonic and supersonic flight testing of a scaled drone.