SaxaVord Spaceport in Shetland, Scotland has successfully carried out an exercise up to the point of launch, allowing for thorough testing of processes and procedures that are being developed for an eventual spaceflight later this year.
However, adverse weather conditions prevented the planned launch of a small-scale rocket in either of two windows agreed with airspace and maritime authorities – between 11am and 2pm on Wednesday 6th or Thursday July 7th.
Had the weather been favourable, a 1m (3ft), 3D-printed rocket named Odysseus would have been launched by members of the Oxford University Rocketry Society.
The SaxaVord launch campaign team said that it was  pleased with the outcome of the exercise, named Freya, the first in a series leading up to full launch from Lamba Ness in Unst later this year.
Saxavord is a privately-funded spaceport that will consist of three launchpads at the Lamba Ness peninsula in Unst, allowing for the launch of small satellites into either polar or sun-synchronous, low-earth orbits.
SaxaVord range officer Jimmy Slaughter said, "We learned an enormous amount from this dress rehearsal, which involved transporting the rocket to the site and setting it up on a launch rail, then running through all our procedures and protocols up to the point of launch.
"The decision not to launch, which is of course not uncommon in the space industry, was made for safety reasons based on very accurate forecasting from a representative of the Met Office on site.
"One of the main purposes of the launch was to test our procedures for notification and ongoing engagement with a range of stakeholders, including Police Scotland, NHS Scotland, the Scottish Fire and Rescue Service, the Maritime and Coastguard Agency, Marine Scotland, Civil Aviation Authority, local companies and members of the community."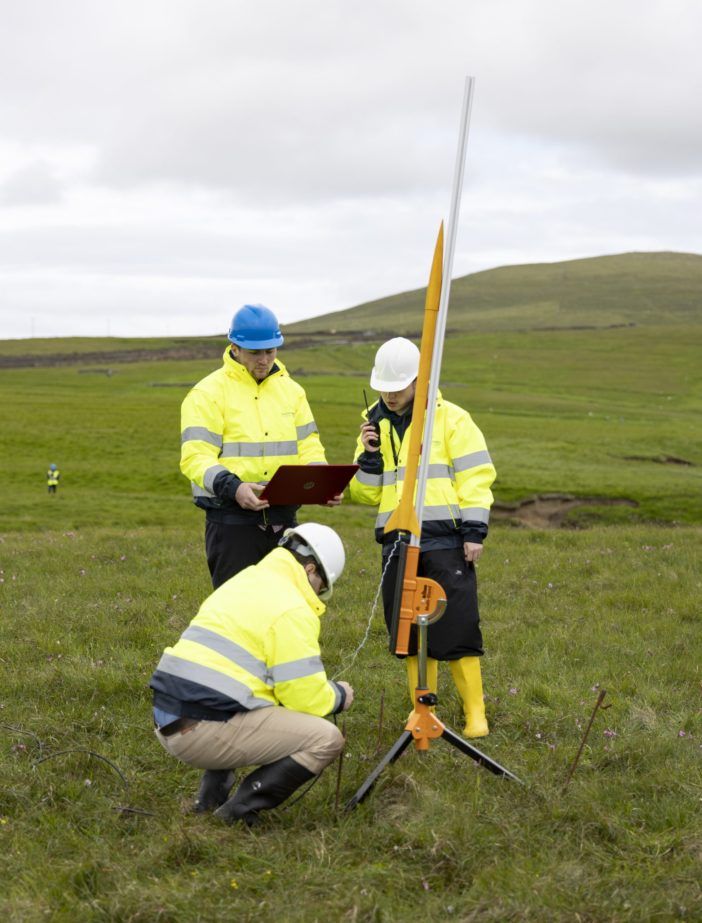 Slaughter said plans were already being made for a follow-up test exercise within the next few months.
SaxaVord is expected to host the UK Space Agency's Pathfinder Launch, delivered by Lockheed Martin and ABL Systems later this year.
The £43 million (US$50 million) spaceport received its first planning approvals in March and final approvals in May. Construction work is now underway at the site.