The European Space Agency (ESA) has launched a spacesuit design competition to gather ideas for the protective apparel its astronauts will wear over the coming decades.
Entrants have until February 28th to submit their designs via this page.
Rather than technical innovation the ESA wants ideas to focus on the look of EVA (extra vehicular activity) suit and for it to be recognizable as European. However, it must feature some spacesuit "must-haves" to be eligible, such as visor and a backpack for life support system, as summarized in this handy graphic below: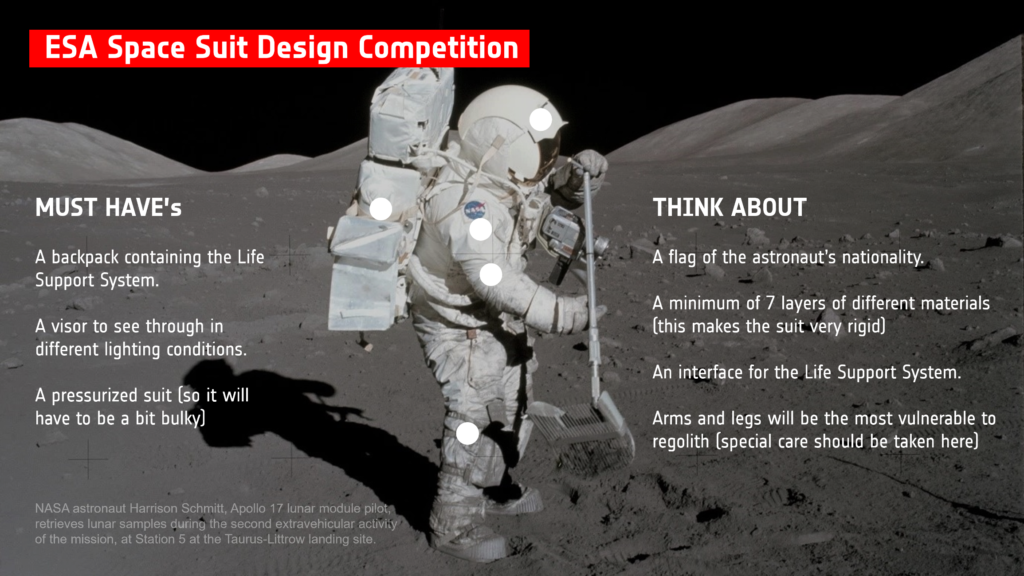 The designs will be reviewed by a panel of design and EVA experts, including an astronaut trainer. Up to 5 of the best proposals will be selected and those who submitted them will be invited to an ESA centre later this year.
The ESA hopes to send astronauts to the Moon and possibly on to Mars through its partnership with NASA.