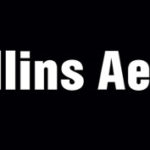 Website Collins Aerospace
Position Overview
UTC Aerospace Systems at India involved in wide variety of aerospace products. The ATE team will design , test and support Automated Test System Platforms for various Aircraft systems / LRUs. This position is for Engine and Environmental Control Systems ( EECS) at Global Engineering Center – India , based at Bangalore.
Primary Responsibilities
Develop Test system architecture and create module level interfaces
Develop Test system software for the Electronics LRUs
Performs full cycle development Automated Test platforms
Develops cost – effective test systems for hardware validation
Develops Test software using Labview – Hands on.
Able to break up work into tasks and estimate efforts and schedule.
Develop and mentor technical leads , Engineers
Competency development of the team to increase level of competencies in test system development and labview
Knowledge , skills and abilities
Test development Expertise in National Instruments LabView test development environment is required.
Expert in Labview Development. Experience in functional and performance testing of electronics systems. Testing of avionics and embedded computer based systems , line replaceable units (LRUs). Experience in Test Automation Software , Test Executives , Hardware – in – loop Testers. Development of monitoring systems for Integrated Aerospace systems , Real – time Data Acquisition , Analysis , Control and monitoring systems. Hands – on experience on tools and hardwares such as PCI , PCM , PCI Carrier Boards , PXI , PXIe , Serial , ARINC 429 , CAN , LabVIEW , LabVIEW RT , LV FPGA , Lab Windows / CVI , NI DAQ , NI TestStand
Requirements
BE / B.Tech / ME in Electronics Engineering with 8+ years experience
Note to candidates regarding interview scams: We'd like to make it clear that UTC Aerospace Systems never asks candidates for money. If you've been approached with a job offer that you suspect may be fraudulent , we strongly recommend you do not respond , send money or personal information. Please report any suspicious activity to Talent Acquisition .