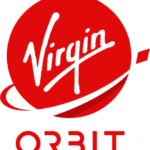 Website Virgin Orbit
Virgin Orbit is seeking a new member for the team to serve as a propulsion components engineer. The team owns flow control devices such as valves, regulators, actuators and instrumentation and Virgin Orbit support these through the product life cycle; procurement, design, analysis, assembly, integration, test, and system level testing.
As a member of the team you will be responsible for owning a small subset of these propulsion components, with an immediate focus towards instrumentation and solenoid valves. Along with supporting flight hardware you will also help improve Virgin Orbits ability to increase production by improving test setups and processes ranging from procuring new test equipment, to analyzing manufacturing data.
This role will report to the propulsion components manager and is a test engineering position that will require software coding, hands-on testing, data analysis and presentation of documented results. This is a full-time position at our rocket factory in Long Beach, California.
Your Mission
Develop an understanding of LauncherOne system propulsion requirements, and understanding how those translate to derived component level requirements.
SAFELY perform development, production, and qualification level tests on different components through a myriad of different environments.
Familiarity with Data Acquisition Systems, and how to troubleshoot them.
Select proper instrumentation (pressure transducers, flow meters, RTD's etc.) to meet the desired test objectives.
Write test plans and procedures, troubleshoot hardware, post-process test data, and present findings to team members.
Help Virgin Orbit do our part to make the world a better place
Constantly learn new things—and share them with your team members
Performs other duties as assigned
What you bring
If you want to join Virgin Orbit, you'd better have all of these…
B.S. Engineering (Electrical or Mechanical Engineering preferred)
Ability and adaptability to thrive in a fast-paced, rapidly changing work environment
Ability to run analytical software (Matlab, Python, Octave or similar) correlate test data clearly and concisely present to a broad audience.
Understand basic GD&T and how to read an engineering drawing
Experience using LabVIEW test code for physical hardware or similar experience
Familiarity with reading and using NASA, SAE, AIAA etc. specifications such as RCC-319, SMC-S-016.
Know the basics to CAD, and Microsoft office.
Able to read and create P&ID's.
Driven, highly motivated, and committed to improvement
Must be able to stand for extended periods – 2 hours minimum
Must be able to stoop, bend, crawl, and being able to maneuver in tight spaces
Physically able to handle items weighing up to 20lbs (unassisted)
… and you should probably have a bunch of these, too.
Experience writing, troubleshooting and running LabVIEW data acquisition software.
Understanding of the design fundamentals for components and different sensors (analog or digital).
Eagerness to learn and dig into new concepts/projects.
Comfortable in a lab environment that conducts a range of component testing (pressure, vibration, thermal, life).
Experience writing test reports and analyzing data stating outcomes using critical thinking.
Practical mentality to balance perfect testing vs. efficient testing.
Passion for space exploration and a firm belief in the utility of affordable access to space
Troubleshooting test setup experience.
ITAR Requirements
To conform to U.S. Government space technology export regulations, applicant must be a U.S. citizen, lawful permanent resident of the U.S., protected individual as defined by ITAR (22 CFR §120.15) or eligible to obtain the required authorizations from the U.S. Department of State.