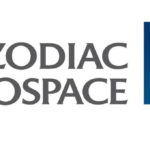 Zodiac Aerospace
Zodiac Aerospace is a world leader in aerospace equipment and systems for commercial, regional and business aircraft and for helicopters and spacecraft. It develops and manufactures state-of-the-art solutions to improve comfort and facilities on board aircraft and high-technology systems to increase aircraft performance and flight safety. Zodiac Aerospace, a Safran* company since February 2018, has 32,500 employees worldwide and generated revenue of 5.1billion euros for its fiscal year ended August 31, 2017. Zodiac Aerospace is listed on the Euronext Paris stock exchange.
* Safran is an international high-technology group, operating in the aircraft propulsion and equipment, space and defense markets. Safran has a global presence, with nearly 58,000 employees and sales of 15.8 billion euros in 2016. Safran is listed on the Euronext Paris stock exchange, and is part of the CAC 40 and Euro Stoxx 50 indices.
For more information: www.safran-group.com and www.zodiacaerospace.com / Follow @Safran and @ZodiacAerospace on Twitter
Duration: 6 months (minimum 30 hours a week)
Starting Pay: US$20.00+ hourly, depending on education and experience
Intern (candidate)
Be able to work the full 6 month program, at least 30 hours per week
Undergraduate Junior or Senior level Aerospace Engineering students are desired. Recent graduates will be considered as well.
What specific project(s) will be assigned to the Intern?
System Testing for B787, Bombardier Global 5000
What are the expected outcomes for the internship?
Improvement (wireless diagnostics, power interrupt) in the system test rig instrumentation to implement robustness testing of various systems and components including B787, Bombardier Global 5000
Assigned Mentor:
Systems & Controls Engineering Manager
What types of training will be conducted during the internship?
System Testing, Water and waste system architecture, communication protocols – A429, CAN
How will educational and professional growth opportunities be facilitated? The experienced gained during the ZWWS internship is applicable in a broad spectrum of industries (Aerospace, computer sciences, Automotive and others).
Equal Employment Opportunity and Affirmative Action Statement
It is the policy of Zodiac Aerospace to provide equal employment opportunity to all individuals regardless of their race, color, religion, sex, sexual preference, gender identity, pregnancy, age, national origin, disability, military or veteran status, citizenship status, genetics, or any other characteristic protected by applicable federal, state, and local laws. We are strongly committed to this policy and believe in the concept and spirit of the law.
If you are applying for a job in the United States and need a reasonable accommodation for any part of the employment process, please email our Human Resources Department at support.zephir@zodiacaerospace.com and let us know the nature of your request and contact information. Please note that only those inquiries concerning a request for reasonable accommodation will be responded to from this e-mail address.
ID: WWS – 12761