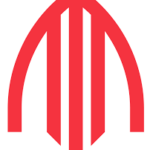 Website Archer
Archer is an aerospace company based in San Jose, California building an all-electric vertical takeoff and landing aircraft with a mission to advance the benefits of sustainable air mobility. The company is designing, manufacturing, and operating an all-electric aircraft that can carry four passengers for 60 miles at speeds of up to 150 mph while producing minimal noise.
What You'll Do
Build, lead and maintain a diverse team of flight test personnel supporting the development and certification of Archer's piloted eVTOL aircraft project.
Collaborate with the engineering and certification teams to plan and perform all required development and certification flight testing to include on aircraft ground testing.
Support the Certification team through all aspects of Type Certification
Plan and execute all flight test activities to generate the required data for Company and Certification Reports.
Coordinate eVTOL certification requirements for Archer's flight test program
Ownership of Flight and Aircraft level ground test program
Aircraft configuration management, maintenance oversight and modifications to test articles as directed.
Participate or delegate representatives to the Flight Test Risk Management Program in compliance with FAA Order 4040.26C.
Including configuration control, Flight Test Safety Risk Management,  Function & Reliability testing and other tests as required.
Build an integrated flight test instrumentation team
Ensure required ground and flight crew training is performed in support of flight test activities.
What You Need
10+ years experience in flight test as a flight test engineer or an experimental test pilot
10+ years of experience leading multidisciplinary teams/organizations
Experience with FAA airworthiness certification flight test programs and requirements
Flight Test Safety Risk Management Experience under FAA Order 4040.26C
Flight test configuration management process experience
Ground test planning and execution experience on certification/military projects
Bonus Qualifications
FAA DER – Flight Test Pilot and/or Flight Analyst
Graduate of an accredited Test Pilot (FTP)/Engineer(FTE) School
Flight experience with both fixed and rotary wing aircraft
Familiarity with EASA, Transport Canada (TCCA) and/or ANAC Brazil certifications and requirements