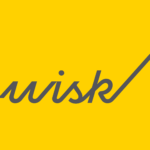 Website Wisk
Wisk are looking for a pilot to join the team in the role of company chief test pilot.
This position will  support the design, development and certification of a new class of all-electric aircraft. As the senior pilot in the test team, you will be working closely with other test pilots and flight test engineers as well as cognizant systems engineers and the certification group to validate and verify a revolutionary new aircraft design.
Wisk recognizes the challenges that the UAM industry faces with regards the certification path for our vehicles. We are taking a pragmatic approach to this task and consequently are looking for experienced test personnel to join our talented team to make the certification process as efficient and effective as possible. To be a member you will have displayed highly developed safety awareness and risk management capabilities in previous roles, and be willing to continue this behavior at Wisk.
The role will involve using your experience to guide our test certification planning, identify applicable industry guidance and standards, and prepare the team to conduct testing that demonstrates compliance.
Having either been a Chief Test Pilot, or previously holding a senior pilot position in civil certification programs you will be acutely aware of the challenges faced to certify an air vehicle. You will want to take this experience and expand your skills within the growing eVTOL industry. This role will require you to display leadership and direction throughout all levels of the company.
Required
Experience conducting test on programs pursuing FAA/TCCA/EASA Certification
15+ years flight test experience as a test pilot with increasing levels of responsibility
Graduate of an SETP recognized Test Pilot School, or equivalent experience
Capable of obtaining the required level of FAA medical certificate
FAA Commercial Pilot or ATP certificate (Fixed or Rotary Wing)
Strong exposure to and appreciation of appropriate Risk Management and Hazard Assessment in the operational, experimental and certification environment.
Experience in Type Certification programs for fixed/rotary-wing aircraft. Highly developed understanding of civil certification requirements from initial requirements development to Entry Into Service activities.
DER and/or ODA experience (or equivalent from other NAA)
A demonstrated capability to work within the engineering organization to inform vehicle design early.
Have been heavily involved in the development of aircraft certification basis.
Have been responsible for, or have supported, the development of manuals for aircraft certification.
Exceptional communication skills.
Must have a temperament and the desire to effectively mentor and coach within and external to the test team.
Desired
Unmanned aircraft flight test experience
Electric Propulsion flight test experience
Both Fixed Wing and Rotary Wing pilot certificates and flight test experience
Human-to-vehicle interface design, test and evaluation experience
Instructor pilot certificate and experience
Understanding of Part 135 operations and the developing concepts around Advanced/Urban Air Mobility operations
Familiarity with developing industry standards regarding automation and autonomy such as GAMA Simplified Vehicle Operations