There are massive changes to propulsion systems and fuels happening in aviation as part of the industry's drive towards zero emissions aircraft and improved environmental sustainability.
New types of engines, fuel cells and batteries are being developed as well as new systems for the storage, transmission and delivery of fuels. These innovations are placing greater demands on the engineers who have to test, monitor and inspect aircraft propulsion systems and infrastructure to the highest standards of performance and safety.
Automated test and measurement systems supplier NI (formerly National Instruments) is supporting the companies and engineers working on the front line of meeting these challenges. The company is helping to develop the systems and instrumentation for next generation propulsion systems across the aerospace sector.
Cryogenics
The NI aerospace and defense team has found that control and monitoring solutions developed by the space sector, particularly with launch providers and facilities, can be directly leveraged in cryogenic aviation applications.
NI is working with Virgin Orbit, which plans to conduct the UK's first horizontal space launch from its carrier aircraft over Cornwall later this year. This is in addition to the work that NI has been doing with European launch providers such as Rocket Factory Augsburg and PLD Space, while also being in active discussions with several of the launch facilities being developed across Europe. NI is also working with many of the major New Space players in the USA.
Nathan Nims, NI's business manager for aerospace and defense for EMEA says, "Our equipment is rugged, stable and deployed in cabinetry. With cryogenic materials you must be able react fast with control loops that are running up to 100 times a second to ensure you don't get any overpressure. NI's platforms offer a unique overlap of reliable control and precision measurement technologies which is vital in the safe control and monitoring of cryogenics fueling systems.
"We've been focused on the requirements for safely moving hydrogen around such as fuel supply, purge supply, instrumentation, flow control and pressure monitoring. We know things like where instrumentation needs to be located and how to safely minimize signal length to guard against degradation while keeping safe."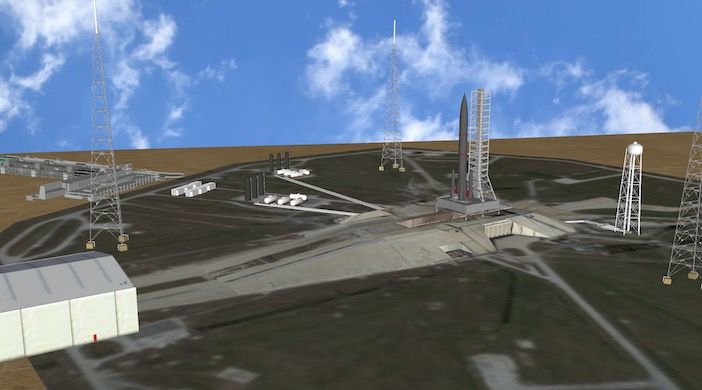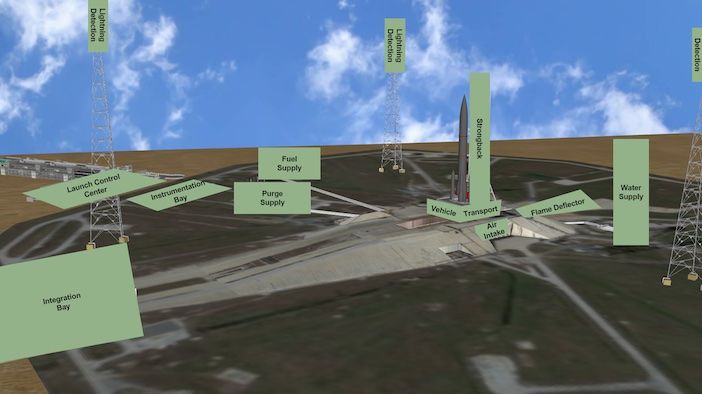 According to Nims, rocket launch facilities are very similar to hydrogen powertrains and other associated technologies being developed for aviation. "They contain cryogenic materials that you must control and monitor the temperature and pressures of as you deliver them.
"The delivery point could be a rocket's fuel tank, an aircraft's fuel cell, or a jet engine's direct combustion process, but the basic systems are the same.
"The work we have already done means we know the typical design, reference architectures and bills of materials, so instead of a customer buying a chassis, cards and cables, they can buy a plug-and-play solution."
Partnership working
This approach is part of the way NI now wants to work with industry. Traditionally a hardware-focused company, instead of just offering a customer updated devices and promoting its features every year, the company now strives to partner more closely and develop an understanding of a customer's application. NI has also evolved its business to collaborate with industry partners to rapidly mature emerging technology through co-funded and government-funded research and technology projects.
"That could mean we supply reference designs and certified workflows for example. Whatever it is, we aim to offer a more complete solution – one that enables a customer to be operating quicker and less expensively," says Nims. "It's an approach that normally works best for tasks that don't have a good solution, or when an existing solution is costly."
The application-focused strategy can be applied across aerospace, from R&D to flight testing and certification. There are also some places where solutions map very easily across sectors – for example systems for electrification and batteries developed for automotive applications can often be used in aerospace.
Rolls-Royce engine testing
NI has been working with Rolls-Royce to help them instrument the facilities its engineers use to test turbofan engines, such as the new Testbed 80 at its headquarters in Derby, UK. The work has gone far beyond supplying hardware.
The effective and efficient operation of increasingly large and complex engine test facilities as well as the recording, storage and use of data from tests is central to an engine development program's success.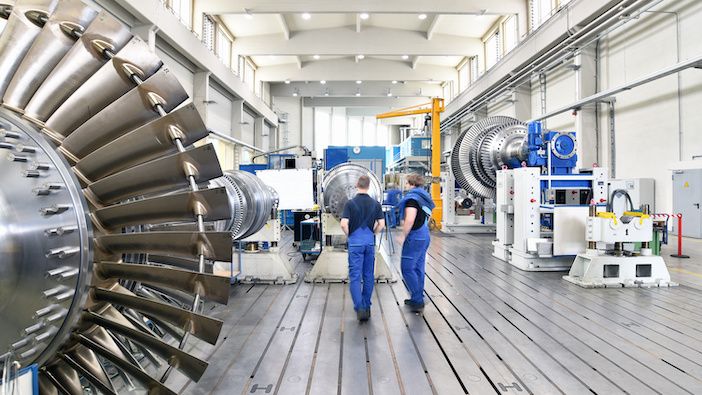 A key requirement for Rolls-Royce's test engineers was that they didn't want to have to completely re-architect the software that runs test cells every time they make a change to a test.
"They wanted modular reconfigurable test cells, which can be catered for with plug-and-play hardware. This enables test cells to be quickly changed between production and development tests as well as allowing the rapid change between engine models with minimal setup time" says Nims.
NI worked closely with Rolls-Royce to co-develop a new communication protocol for data transfer, calibration and synchronization called iDDS (instrumented Distributed Data Service) which has been tested and deployed onto the NI hardware platform. iDDS is a plug-and-play solution for large scale distributed test cells that is front-end agnostic – it can use LabView, a C front-end, or a third-party HMI.
DDS is an international standard originally devised for robotics and the internet-of-things which is now used widely in the defense industry for parsing information in a publish and subscribe process. iDDS has also been devised as an open standard that enables modular, reconfigurable plug-and-play instrumentation for test cells.
NI worked with Rolls-Royce to build the iDDS infrastructure and built an application layer on top of its hardware which accommodates iDDS to be plug-and-play. "The supply chain can meet the iDDS standard and Rolls-Royce can increase, decrease and reconfigure their test cells more easily," says Nims.
"All of the different measurements and sensors we support are natively integrated into iDDS and require no additional development effort from the Rolls-Royce team to implement."
iDDS is also translating to other applications, such as facility-wide health monitoring systems for test facilities. Nims believes the standard has the potential to be used for testing applications across aerospace.
"For iDDS to be adopted we have to show it has a broader use case than testing turbofan engines in facilities the size of Testbed 80," says Nims.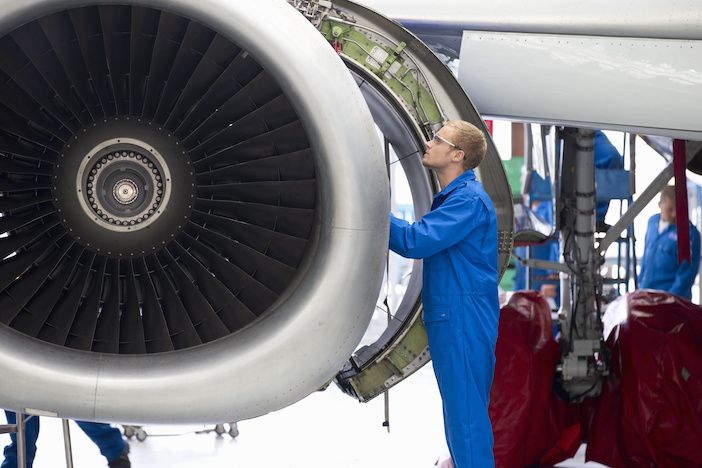 "We are looking for other potential users of iDDS – wind tunnels, structural tests. It could be used in any big mechanically driven systems that need to be instrumented extensively with multiple systems around a facility. We're also looking at how it can scale to smaller environments, smaller test benches and cells in a laboratory."
 "We are excited to see investments in new technologies – battery-powered flight, hydrogen engines, renewed space travel. NI is in a great position to support many different industries in the development of these new technologies, and to find ways to apply lessons learned in one industry to other industries. It's an exciting time to be working in the measurement industry," concludes Nims.