The GE Engineering Design Center in Warsaw, Poland celebrates its 20th Anniversary this year. The Center, which employs around 1500 staff, recently played a key role in developing GE's latest turboprop engine the Catalyst, which is scheduled to fly for the first time this year.
Aerospace Testing International talked to the leader of the Engineering Design Center (EDC) and one of the company's first employees, Marian Lubieniecki, about the center's testing capabilities and equipment, the aviation sector in Poland, and being part of one of the largest global corporations.
Can you tell me what the background of the EDC is and how it was created?
There is no legal entity called the EDC, we are a hybrid organization, the center is really a common design office that was created between GE and Łukasiewicz Research Network – Institute of Aviation. So, the EDC is a joint venture of two parties. We operate like one company, but we are actually two separate companies. A very well established, globally operated, international company and a regionally-oriented research institute.
The joint structure allows us to benefit from the advantages of each organization. Thanks to the relationship with the Łukasiewicz Research Network – Institute of Aviation, we are research-driven and embedded in the Polish scientific and industrial world. Thanks to our GE connection, we are globally and industry-oriented, allowing us the best of both worlds.
What are the capabilities of the EDC?
The capabilities of the EDC have evolved a lot over the last two decades. We started with aviation and have expanded into the energy sector. For several years we have had a team working with GE Oil and Gas. Now we have two other teams that operate with the energy sector, one focused on heavy-duty gas turbines and a smaller team that works for GE's offshore wind business.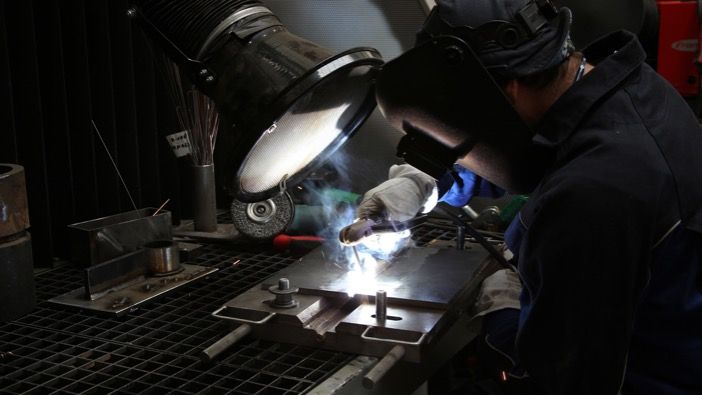 The largest team works on engines from technology development through product design and up to entry-into-service. We cover the whole product development lifecycle for key GE Aviation products. We also have technology groups, like digital technology focused on particular areas of innovation.
Sometimes we're called the city of engineers because of the number of laboratory buildings we have. If you think about technology capitals, we are one of them, but I think we are special in the sense that we have access to full-scale megawatts of power, comparable to a big industrial factory.
I think it's also very important that we use the experience and knowledge of both partners, and there is a lot to lean on. GE Aviation had its 100th anniversary last year and two years ago we celebrated a hundred years of aviation in Poland – the Institute of Aviation itself dates back to 1926. So, it's an organization with vast experience, with the best of two companies combined.
What is the latest and greatest equipment and facilities at the EDC?
Our partner, Łukasiewicz Research Network – Institute of Aviation is a major player in our infrastructure. It's a research institute, but it's not the type of institute with a menial type of office with some computers, it has laboratories where we can test the physics.
The strategic infrastructure investments within Łukasiewicz Research Network – Institute of Aviation are driven by business decisions, focused primarily on long-term cooperation with GE globally and locally. We have test laboratories here that are used by GE, which is a big advantage for the whole organization, because we can really have the best mix of theoretical knowledge and practical industrial experience.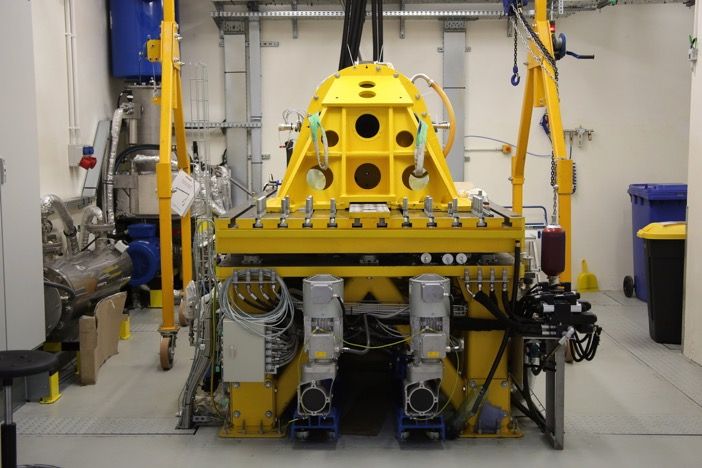 The Łukasiewicz Research Network – Institute of Aviation provided us with a really industrial style campus, which allows us to have large laboratories. Some of them are closer to the size of factories. If you consider that we've had to test the largest fans ever designed for turbofan engines here and that it used close to 6.3MW of power, it has to be as large as a factory because it's testing full-size aviation equipment.
We have a very well-established materials laboratory too. I call it the mother of all the other laboratories because it was the first that worked for the EDC. It started with just one small microscope in the corner and now we have some of the world's most advanced machines surrounded by all the possible equipment we could need. It's one of the top-class materials laboratories in this part of the world.
We are proud that the most recent of these laboratories were designed by us, with some help from our colleagues from outside. A lot of innovation and creativity went into setting up all our laboratories.
What innovation are you most proud of at the EDC?
I'm proud of the most recent advancements we've applied to the Catalyst engine, mainly in the areas of heat transfer and cooling. We've made tremendous progress improving these technologies recently.
It would not be fair if I did not mention the achievement of our Gas Power Team developing components for the most advanced H-class gas turbine, which will be installed in Dolna Odra power plant in Poland. Our offshore wind team has also played a role in designing the world's largest offshore wind turbine, the Haliade-X, which is able to produce 12MW of power.
We've also made a lot of progress in digital technology, for example the application of artificial intelligence to some of our processes as well as big data analysis. We are also doing research work around the air traffic control of eVOTLs, looking at how to manage drone traffic. Those are all areas that I'm really proud of.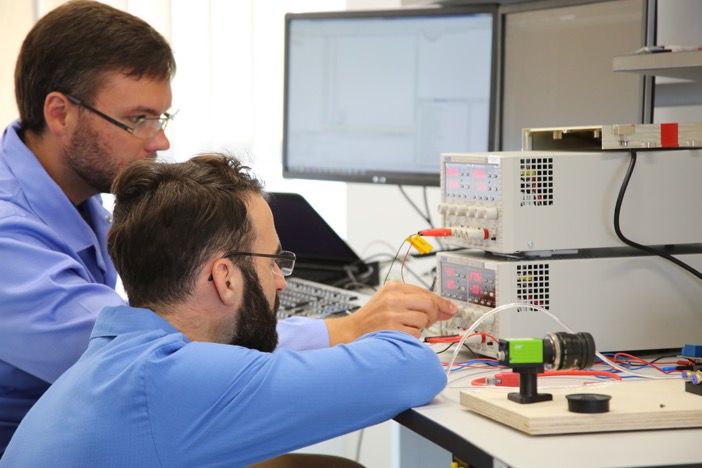 What was the EDC's contribution to the Catalyst engine?
About 50% of the engineers who worked on the engine were from Warsaw. We also closely collaborated with colleagues from Italy, Czech Republic, Turkey and Germany. Quite a number of engineers from across Europe worked on that product, which was a great advantage from a technology point of view.
It is the first engine completely designed outside of the US by GE. It's a major milestone and an extremely impressive step forward in expanding GE's capability and capacity in Europe.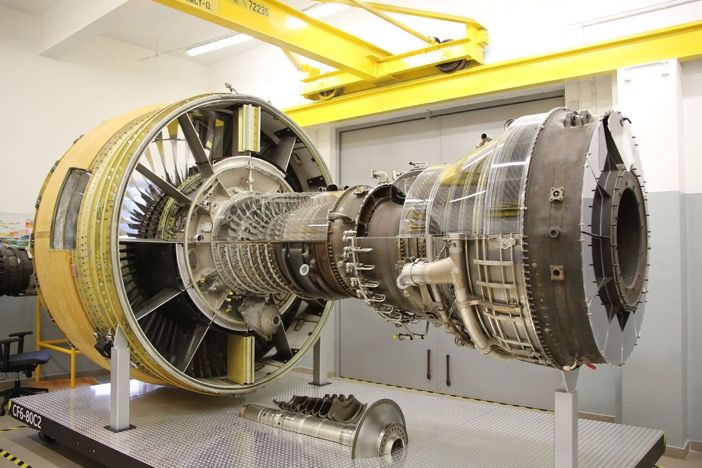 EDC was responsible for the design of high and low pressure turbines, the compressor, bearings, sumps and engine systems, like secondary air or lube system. The project also meant advancing the latest technologies, for example aspects of the high pressure turbine cooling used in the engine. Some of the engine's key parts would not have been possible if we were not able to use additive manufacturing to produce them.
EDC contributed a lot on the technology level as well as on the system integration level. I should clarify a lot of people in Prague, Munich and also Canada contributed. It wouldn't be fair to say it is just our engine, but we contributed to a large part of it.
Will the EDC integrate more with GE Aviation in the future?
We are fully integrated operationally, but we retain our own identity and I think that's a positive. I see the global corporation like Europe, each country has its own identity, which makes the whole greater. Diversity positively contributes to the company, it doesn't separate and divide.
Why did you choose to pursue a career in aerospace?
Originally my major was in shipbuilding and naval architecture, but there was a lot of focus on fluid mechanics and from that skill set I decided to do my PhD on ship propulsion. When I joined industry I became a steam turbine designer. And with small steps I became a turbine designer/jet engine designer. I also worked for quite a number of years for a gas business offshore.
My shipbuilding education, which was pretty broad and covered a lot of different topics, including ship propulsion, served me very well because the physics is not that different to aircraft propulsion. It allows me to understand the diverse operations of the EDC. My background in ship propulsion and ship propellers was easily transferable to the turbofan engines. It's pretty much the same thing — instead of water there is air but that's not that big of a difference.
What does the future hold for the EDC?
We hope to be at the forefront of industry trends. I don't like to be too product specific because of having such a large number of engineering teams. I'm proud of them all. I think we would all like to give back to the technology community, develop more, contribute more. I think that's going to be future for EDC.