Devices and software to provide autonomous distress tracking will soon become a requirement for commercial passenger aircraft.
In June 2009 Air France Flight 447 from Rio de Janeiro crashed into the Atlantic Ocean while en route to Paris, killing all 228 passengers and crew. It took five days to locate the first bits of wreckage and two years for the flight data recorders to be located and recovered from the ocean floor.
Five years later in March 2014, Malaysia Airlines Flight MH370 from Kuala Lumpur to Beijing disappeared along with its 239 passengers and crew. The Boeing 777 was never found, despite an extensive three-year search that covered 120,000km2 of the South China Sea, Andaman Sea and the southern Indian Ocean. What happened to Flight MH370 has been labelled as one of aviation's greatest mysteries.
Both tragic incidents led to severe concerns being voiced about the functionality and reliability of civil aviation's systems for tracking flights, emergency distress beacons and the flight data recorders that are colloquially known as black boxes. Aerospace needed to provide a robust, joined-up response to the problem and that response came from the International Civil Aviation Organization (ICAO), in the form of the Global Aeronautical Distress Safety System (GADSS).
Phased implementation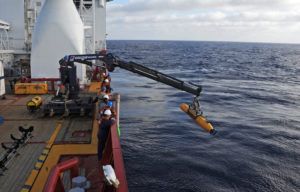 Agreed and adopted into ICAO's aircraft operating standards and recommended practices in 2016, GADSS has three main phases. The first phase requires aircraft to carry beacons that work underwater. The second requires aircraft to carry a device capable of reporting their position every 15 minutes. Both of these rules were introduced in 2018 and cover the existing aircraft fleet.
Autonomous distress tracking (ADT) is the final and arguably the most crucial part of GADSS. From January 2023 ICAO regulations require that all aircraft manufactured which weigh more than 27,000kg (60,000 lbs) and are capable of carrying more than 19 passengers must be able to autonomously transmit their position once a minute while flying in distress.
ICAO's GADSS does not stipulate the technologies airlines and aircraft makers have to use to meet its tracking and emergency distress rules. This has led to a variety of solutions being developed and tested to meet the requirements.
Simulation and validation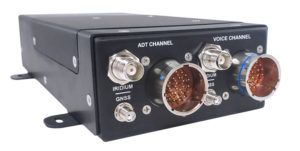 Blue Sky Network's (BSN) Hawkeye ADT was developed to meet the requirements of ICAO's GADSS. The company is focused primarily on the US aviation market. Hawkeye is able to detect a crash before it happens by using a combination of
sensors and an attitude heading reference system that detects erratic movements. Hawkeye triggers itself autonomously and independently without having to rely on the aircraft's systems.
Hawkeye ADT took three years for BSN's engineers to develop. Gregoire Demury, president and CEO at BSN emphasizes that it is the only product that has been developed "from the ground up" to meet the incoming ICAO standards on distress. He says, "Some claim that an emergency location transmitter can meet the standards, but our system is the only one that meets all of the new requirements.
"We use a technology called short burst data to provide global tracking capabilities and two-way communication, which is better suited to detect a distress then GPS and ADS-B.
"ADS-B is not designed to provide services to airlines or to detect a distress. Our technology is."
Hawkeye ADT was tested using computer simulations and Demury has full confidence in its capabilities to ensure that crashed aircraft will not be lost in the future. "We've gone further than required to ensure that this is the case," he says. "We obtained data from the French Aviation Safety Board about 63 different aircraft crashes and simulated every incident with our technology.
"In every case Hawkeye worked as expected, allowing us to answer that question with confidence."
The Hawkeye ADT device has so far been certified for use on the Boeing 737 and the team used a 737 for the installation, systems testing and DO1060G testing for vibration, shock, and lightning strikes. BSN is certifying the device for the 767 next and then the Airbus A320.  "We will be first to market," Demury says.
Redundancy and independence
French company Orolia has been making emergency location transmitters (ELT) since 1985 for the aviation and maritime sectors. It has developed two devices specifically to meet ICAO's GADSS regulations, both are specifically focused on ELT.
Unlike several other companies in this field, Orolia does not do operational flight tracking but specializes in emergency beacons.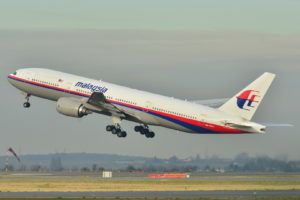 The company became part of an industry working group focused on developing ways of solving the issue of losing aircraft after the Air France crash in 2009. Efforts to develop a solution were renewed after Malaysia Airlines Flight MH370 was lost in 2014.
Christian Belleux, aviation product manager at Orolia says, "The need to be able to locate the aircraft just before it goes into the sea was identified early on. Once the ELT sinks it cannot transmit its location." The company was part of two European research projects to develop and commercialize ELTs for aircraft alongside companies including Airbus and Air France. The Helios project resulted in the Ultima DT (distress tracker) which was launched last year and the Ultima S. The Ultima S activates in the water and was launched in 2018 came after the Tauceti research project finished.
Compared to other solutions, the Ultima range has more redundancy says Belleux, "Our product monitors what happens on the aircraft in real time. It is not subject to downtimes and errors in a communications link. There is no dish that can become disconnected and the Ultima is guaranteed to survive a crash," he says.
"One of our key aims with Ultima was to ensure someone with unfriendly intentions cannot tamper with the aircraft's system. That is why it is an autonomous and independent system –  even if you cut out all of the circuit breakers it will still transmit," Belleux says.
The Ultima's performance has been validated thoroughly during flight testing: "We have conducted successful flight tests to demonstrate the Ultima DT's capabilities with Iberia in Spain," says Belleux.
"We used the new Galileo satellites to activate the device. The test was one of the first applications returning acknowledgement from the new satellites."
Built in distress tracking
Canadian avionics supplier Flhyt supplies tracking and monitoring technology to airlines and has expanded the functionality of its main solution, AFIRS (automated flight information reporting system) to cover ADT. AFIRS, which includes a component that is installed on the aircraft itself, can track multiple aircraft in multiple locations. The company also supplies the AirMap product a data streaming tool that is used in airline operations centres.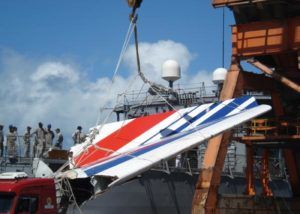 Matt De Ris, product manager at Flyht says, "AFIRS can deliver the requirements of GADSS. The 2023 mandate is for new aircraft types. Aircraft manufacturers have mostly made their technology decisions for that, so we are focused on retrofit."
Flyht has two customers capable of what De Ris calls abnormal tracking. "We haven't activated the specific algorithms for ADT for most of our units because it is a little complex," he says.
"But when a customer wants it, we can facilitate it with a push of a button."
AFRIS is having the capability of using terrestrial ADS-B added to it, which De Ris says will also enable it to more than meets the GADSS requirements. AFIRS is also being line-fitted onto new A330, A320 and A220 aircraft to provide safety data and voice capabilities, he adds Ris, so there is a fleet of around 2000 aircraft that could potentially be configured by the company to meet the GADDS requirements.
De Ris says, "Why would you want to install extra equipment if you already have AFIRS installed on your aircraft and you could achieve the requirements of ADT with the push of a button?"
Delayed introduction
None of the ADT systems mentioned previously are in service yet. The ICAO deadline for new aircraft to be fitted with ADT was expected to come into force on January 2021, but it is not a legislative requirement and the exact timescales for its introduction can be decided by different nations. As a consequence, the deadline has been delayed to 2023.
According to Belleux, the European introduction of ADT was always likely to slip. "It is becoming delayed because it is a very different system compared to the previous generation of ELTs. The standards the working group are defining about the ELT's architecture, the European Technical Standard Order, is not yet published and it is 2020. The aircraft OEMs cannot be ready to integrate this year."
Copsas Sarsat, the global satellite constellation which is used for many ELTs, also needs to upgrade its infrastructure before autonomous distress tracking can be introduced. "The ground stations that will receive the new message protocols need to be updated," says Belleux.
In the USA there is no mandatory plan for ADT's introduction, but aircraft that fly over Europe will need to be equipped regardless. Meanwhile, companies such as Orolia, BSN and Flyht are continuing to have discussions with airlines about fitting the ELT and preparations are being made for its introduction. However, the size of the market has to be rationalized. There are 15,000 aircraft over 27,000 kg that GADSS applies to. A lot of those aircraft will only ever fly over the American continent and never see the sea, so there is no need for them to carry ADT equipment.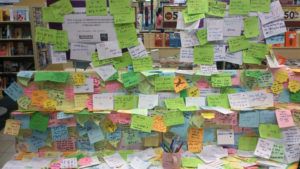 But for airliners travelling over sea, ADT will be required to meet the ICAO regulations one day and Demury is confident the measures being taken by industry will make aviation safer. He says, "ADT is important because for many years the flying public was misled to think that their location was known at all times, mainly because of the moving map on the back of seats.
"With this system, airlines will take responsible action that will ultimately save lives. The technology is available at a very affordable price."
Belleux says, "Unfortunately there will still be incidents, but we will not have problems finding the aircraft in the future thanks to this new technology."
This article was originally published in the March 2020 issue of Aerospace Testing International magazine. View in its original format here. Subscribe to the quarterly magazine for free here and to the weekly newsletter here.