Join us for this webinar, which will focus on QinetiQ's continued approach to Test & Evaluation and the digital journey the industry is on to ensure safe, assured and innovative flight capability.
QinetiQ is developing new digital systems and airborne test platforms which will accelerate the flight testing and evaluation of new and modified aircraft designs.
Until recently, the only way to test a new or modified aircraft design to see how it would perform – before it was built to achieve regulatory approval – was to test models in a wind tunnel and to fly a prototype or experimental aircraft (specially built just for testing).
With the development of new digital technology much of this T&E work can be done virtually or by using an airborne technology demonstrator (ATD). The ATD has been purpose built to simplify the route of getting technology under development into the airborne environment.
5 Key points delegates will learn
• How advances in digital engineering have changed dynamics of T&E
• How the ATD is able to deliver true flexibility, meeting requirements of both civil and military customers
• Why physical testing is still required to ensure success of an aircraft development programme
• How the Airborne Technology Demonstrator helps to reduce barriers to live test
• What the introduction of a new Combat Aircraft Nose System on the ATD means
When
Wednesday, March 1, 2023 · 4:00 PM London (GMT +0:00)

Presenters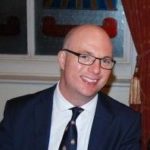 Kyle Alexander
Head of Business Development, UK Defence
Kyle joined QinetiQ in 2020 following a variety of business development and marketing roles in the defence, aerospace and technology sectors. With a background in Electronic Warfare, he has worked with a variety of UK and international armed forces to develop and address their requirements for air platform protection. This work has led to a number of new and/or enhanced systems entering service, helping to offer better protection to the war fighter. At QinetiQ, he is responsible for developing and representing the company's offerings in individual training (including flight test professional) and specialist services portfolios across the air domain. Kyle has also served as an Air Operations Officer in the RAF Reserves since 2010.

Ben Sampson
Editor
Aerospace Testing International