Learn about Telspan's ground telemetry processing system, the DataHUB w/ NetView Data Fusion & Display.
The DataHUB takes outputs from RF receivers and includes IRIG 106 Chapter 10 record, reproduce, publish, and subscribe capabilities. One or more channel groups (streams) are recorded to removable solid-state hard drives and/or published. With Chapter 10 based publish/subscribe any/all incoming channels can be transmitted over Ethernet networks. Gateway functionality includes IRIG 106 Chapter 7 or HDLC encoding/decoding as well as Best Source Selection (BSS) in accordance with IRIG 106 Chapter 2 Data Quality Metric/Data Quality Encapsulation (DQM/DQE).
NetView Data Fusion & Display provides real-time decoding (Chapter 10, Chapter 7, etc), processing, display, recording & distribution from multiple data sources and network-based instrumentation systems. Engineers will appreciate NetView's raw data displays which provide the ability to drive down to the bit level on all CH10 data types without any setup. NetView has full measurement and Math Engine processing from PCM, MIL-STD-1553, ARINC 429, Analog, and Ethernet (TMATS S-Group Message/Sub-Message). Both live (real-time) and post-test (debriefing / analysis) scenarios will benefit from NetView's data display capabilities including video, high-speed imagery, 2D/3D flight, HUD, XY plots, line graphs, strip charts, bit discretes, and many more.
Presenters
Mark Buckley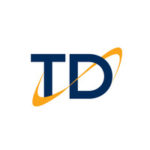 Chief Engineer – Telspan Data
More than 35 years of embedded engineering within test facilities has given Mark a unique insight into the digital technologies in Flight Test Instrumentation. Mark has held key roles in RCC/IRIG (Range Commanders Council/Inter-Range Instrumentation Group) Technical Groups, developing open standards to the benefit of all stakeholders in the test community. Mark has been instrumental in developing Telspan's line of recorders, switches, gateways, TAPs and data fusion software.
Tom Stone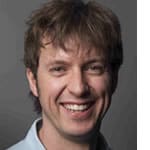 Editorial director, MA Business
As well as being editorial director of Mark Allen Business, Tom is edior of Traffic Technology International and Industrial Vehicle Technology. During his time at the title he has interviewed some of the top transportation chiefs in charge of public agencies around the world as well as chairmen and CEOs of multinational transportation technology corporations. Tom's early career saw him working on some the UK's leading consumer magazine titles. He has a law degree from the London School of Economics (LSE).