The ongoing digital transformation of the aerospace sector is impacting the metrology and quality inspection functions of companies, as OEMs strive to realise increased efficiencies in processes throughout the supply chain.
The roundtable gathered experts and industry leaders to discuss how metrology is adapting to the challenges of the digital age and what engineers must do to continue providing reliable and accurate data. Discussion focused on the latest industry initiatives, standards and policies that can help engineers adapt to the challenges and realize the benefits of Industry 4.0. Topics covered included the latest tools and equipment, calibration, remote accreditation and the skills and knowledge required in the future.
Panel members discussed in detail the latest advances in specific technologies such as x-ray CT and optical CMM machines and how they can be used for different materials and processes.
Attendees learnt how:
– Metrology can continue to meet the needs of the aerospace sector
– Measurement processes are being shaped by new trends, such as additive manufacturing, robotics and machine learning?
– To ensure optimal measurement and verification in practices
– Measurement technologies are changing in the latest systems on the shop floor
Presenters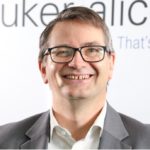 Franz Helmli
R&D Director – Bruker Alicona
Franz Helmli has been a member of the Bruker Alicona team since its foundation in 2001. Franz loves mathematics and astrophotography, having also studied technical mathematics at the Graz University of Technology in Austria. If there is such a thing as a metrology footprint, Franz has left it as R&D manager in all 3D optical form and roughness measurement systems that Bruker Alicona has launched in the last 20 years. Latest innovations are the optical µCMM coordinate measuring machine or the optical lateral probing of components. Franz is also a standardization expert and active in international standardization.

Benedikt Krist
Product Sales Manager X-Ray, ZEISS
Benedikt Krist joined the CT Department within ZEISS in 2016 in a focus project on accuracy specifications of different CT scanning modes. Since then he is an X-Ray Evangelist, because of the unique insights this technology can bring to your R&D and quality assurance. Benedikt Krist was deepening his knowledge in X-Ray CT through his masters in mechanical engineering and additional 2,5 years in CT applications, focusing especially on Aero projects. Now he is the responsible Product Sales Manager for X-Ray solutions at ZEISS within the EMEA region.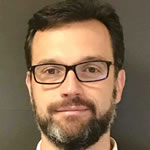 Editor, Aerospace Testing International
Ben has worked as a journalist and editor, covering almost all aspects of technology, engineering and industry for the last 20 years. Initially writing about subjects from nuclear submarines to autonomous cars to future design and manufacturing technologies, he was editor of a leading UK-based engineering magazine before becoming editor of Aerospace Testing in 2017.