This presentation covers inspections that are being conducted for additively manufactured parts, from developing new processes through the prove-out phase and then with the transition of these parts into production.
5 key takeaways for listeners:
 R&D Considerations when evaluating the data
Prove in CAD to actual comparison of the parts
Understanding of the quality considerations upfront
Why is CT so heavily used in the RD and Proven out of these parts
When and how do the transitions to production take place

Presenters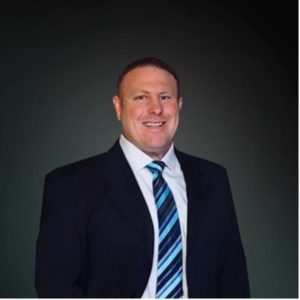 Wesley F. Wren
Director of Global Sales & Marketing, VJ Technologies
Wes has over 23 years of NDT experience. His technical knowledge in the X-ray/CT industry, international business experience, sales management, team building, and international operations has provided Wes with an excellent perspective on where the industry is going. His global market knowledge of Aerospace, Medical Devices, Electronics, Automotive, and Additive Manufacturing, has helped him better understand these industries' needs for quality moving into the future.
Wes' number one passion is meeting new people and learning what they enjoy and are passionate about. He enjoys golf, snowboarding, scuba diving, photography, traveling, and spending time with family and friends.

Ben Sampson
Editor, Aerospace Testing International
Ben has worked as a journalist and editor, covering technology, engineering and industry for the last 20 years. Initially writing about subjects from nuclear submarines to autonomous cars to future design and manufacturing technologies, he was editor of a leading UK-based engineering magazine before becoming editor of Aerospace Testing in 2017.