Tibor Urbanek, Product Manager, Bel Fuse
Space is the new frontier. The current Mars missions underway, driven by separate teams in several nations, is only a glimpse of how far we have come. Satellite technology has matured into an essential part of Earth's infrastructure, providing communications, navigation and observation for decades.
As with any vertical sector, the space industry has evolved with experience. There is no denying that space remains a hostile environment, with extremes in temperature and constant exposure to radiation to contend with. Surviving launch velocity is also a major design consideration, particularly for sensitive electronic devices.
In the several decades since the first satellites were put into orbit, the technology used inside the satellites has tracked the progression made on Earth. There are, of course, significant differences between components that are qualified for use in consumer or industrial applications here on Earth, and components that are qualified to operate under the conditions found in space, but in general the companies involved in the space industry are keen to exploit advancements in integration and processing capabilities.
The lessons learned over the course of the industry's maturity mean those companies are now in a position to better assess what qualification is needed and when. The use of COTS components in space applications, for example is increasing. This is in a bid to maximize reuse and minimize cost, as well as accelerate the overall design and qualification processes. But there are some components that remain mission critical and must comply with the highest possible qualification. These QPS (qualified parts for space) are only available from suppliers that have been assessed by relevant agencies.
RF communications in Space
One of the key features that all satellites support is RF communications. It would be unusual for any satellite today to operate entirely autonomously and without any form of RF communications link. For many, providing communications is their primary function. Projects including Starlink from Elon Musk and Kupier from Amazon, along with other commercial enterprises such as OneWeb, are launching satellites to create global space-based infrastructures to bring internet connectivity to every part of the globe. If and when they are all complete, it would increase the number of LEO (Low Earth Orbit) satellites from under 3,000 to as much as 20,000 in just a few years.
While these efforts embody many design objectives, delivering reliable RF communication systems could be considered the most imperative. Radio frequency communications is complex, even on earth, and it involves multiple functional blocks that must work cohesively. Of all the areas of specialism within electronics, RF is still held up as being particularly challenging. It often relies on the most subtle variances in component value or even placement. The length and shape of a PCB track, for example, often needs to be carefully characterized if it is to operate as expected at the frequencies needed.
It is the nature of RF that each functional block requires the signal to be provided at its input within specific input levels. These input levels may often not be the same as the output levels of the preceding function. For example, in a typical system there will be an antenna with an amplifier and transmitter, but there may also be a combiner and invariably the system will also include upconverters and downconverters.
At each stage, the output needs to match the requirements of the next stage's input, or at least not exceed them. Managing this is the task of the attenuator. An RF attenuator is essentially a resistive element placed in the signal path the reduces the signal's magnitude, in terms of dB, without changing any other parameter. The quality of the attenuator is fundamental to the overall system quality, so the resistive element itself needs to be high quality. In addition to this, the attenuator needs to be designed to withstand the conditions of the operating environment.
Qualifying attenuators for Space
One aspect of component design that needs to be fully appreciated when designing for space is outgassing. In the vacuum of space, some materials will naturally release gasses that would normally be suspended within the molecules of the substances used, this includes plastics and epoxies. This 'outgassing' can cause a build-up of gasses in an enclosed or sealed environment, such as the shell of an attenuator. If the build-up continues it can lead to failure, through condensation or secondary effects caused by the fumes produced.
For this reason, NASA has developed its own requirements and all components, including attenuators, must meet these requirements. In accordance with the standard test method ASTM E595, which covers total mass loss (TML) and collected volatile condensable materials (CVCM) in a vacuum environment, the requirement is that the components must not exceed 1% TCM and 0.1% CVCM.
Midwest Microwave is the only MIL-DTL-3933 qualified supplier on the market offering standard catalog space attenuators. Its long history of supplying MIL qualified parts for space programs, including its wide portfolio of attenuators, makes it the preferred choice and a leading supplier to the space industry. The space qualified parts supplied by Midwest Microwave go through much more stringent testing than, for example, extended screening. It may be the case that some COTS parts can be used in non-critical space applications but that doesn't necessarily qualify the companies supplying those parts as supplier of parts for space. Midwest Microwave is a qualified supplier and understands fully the intricacies of developing and supplying parts qualified for space.
Understanding QPS
The specification, MIL-DTL-3933, covers the requirements for RF attenuators for use in space. The QPS (Qualified Parts for Space) attenuators developed by Cinch Connectivity Solutions Midwest Microwave are guided by MIL-DTL-3933 Level T and are available in various standard dB values.
Three screening levels are available; A, B and C. Attenuators used in pre-flight development and test may only need to meet Screening Level A, for example while equipment destined for space, from LEO all the way through to deep space missions, would be required to meet Screening Level C.
Cinch Connectivity Solutions Midwest Microwave supplied the attenuators on the Emirates Mars Mission, which launched in July 2020 and entered orbit around Mars in February 2021. Its attenuators are also on NASA's Parker Solar Probe, which is on its way towards the Sun in order to observe the outer corona. Other upcoming NASA missions that will feature Cinch attenuators include the Europa Clipper mission, which is destined for orbit around Jupiter. Cinch also supplied the attenuators that are being used by OneWeb, mentioned earlier.
The attenuators developed by Cinch include gold sputtered terminals on all of the critical interconnects. This includes the resistor card, edge spring, card spacer, center plunger and plunger spring. The gold sputtered process was developed by Cinch to provide more robust and reliable internal connections. Other notable design features include an epoxy seal that has 0.77% TML and 0.02% CVCM.
Conclusion
With huge investments now being made by private companies, as well as agencies around the world, there can be no doubt that space is big. Putting complex electronic communication systems into space is still challenging, involving systems that can withstand huge and literally explosive forces, extreme swings in temperature and constant exposure to radiation.
Despite these challenges, we are determined as a species to master this last frontier and use it to our own advantage. Exploration is only one area where ingenuity is being tested. The commercial space industry is growing fast. It will rely just as heavily on suppliers that can deliver qualified parts for space that meet the world's most stringent requirements. Cinch Connectivity Solutions Midwest Microwave has a proven record of delivering those components. Trusted by space and military agencies, it offers the very best in quality and reliability.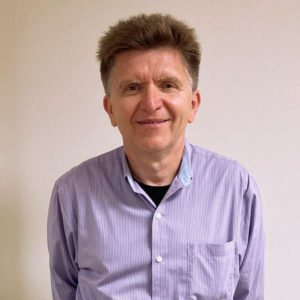 Tibor Urbanek is product manager Cinch Connectivity Solutions, a Bel Group company. He has 15 years of electronic design engineering and six years of field application/ sales engineer experience to help understand customers' technical needs and find solutions within company standard product offering or to sugges custom solutions.
This article was provided by Bel Fuse. For further information about QPS attenuators, please visit belfuse.com