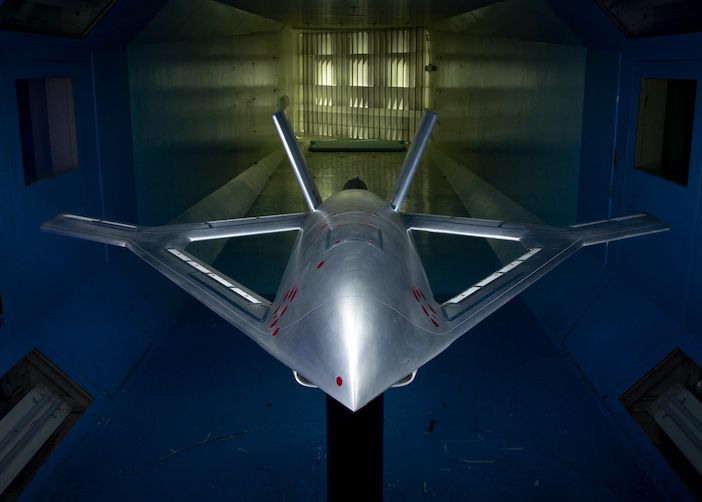 Aviation R&D company Aurora has won funding for the full design of an X-plane to demonstrate the benefits of an aerodynamic technique called active flow control, with an option to also build and fly the aircraft.
Active flow control (AFC) uses actuators and effectors to alter the flow of air over an aircraft to change its course and speed, instead of using control surfaces such as ailerons, rudders, and flaps.
AFC is different from passive control features, such as vortex generators on a wing for flow separation control or chevrons on an exhaust for noise mitigation, which can be seen as being always 'on'.
Experts believe AFC-based flight control systems will be smaller and lighter than conventional flight control systems and offer improved safety and stability in flight. There are also specific benefits for the military, which include reducing the observability of air vehicles while enhancing their survivability and maneuverability.
The US Government Defense Advanced Research Projects Agency (DARPA) funding moves the Control of Revolutionary Aircraft with Novel Effectors (CRANE) program to phase 2 for the engineering design work needed to create a full-scale version of the CRANE X-plane. The award also includes an executable option to build and fly the aircraft in phase 3.
Aurora has already begun phase 2 of the program. The uncrewed X-plane will have a 30 ft wingspan and a gross weight of 7000 lbs (3,175kg).
For phase 3 Aurora plans to build the X-plane at its facilities in Virginia, West Virginia, and Mississippi. The vehicle would be used for AFC validation and demonstration at relevant scale and flight conditions, including flight speeds up to Mach 0.7. Flight testing is targeted for 2025.
Multiple effectors
Aurora's X-plane candidate uses AFC for several effects, including flight control at tactical speeds and performance enhancement across the flight envelope. The experimental, purpose-designed aircraft is designed around an AFC system that supplies pressurized air to AFC effectors embedded in all flying surfaces.
The vehicle configuration provides AFC testing for multiple wing sweeps using nozzle arrays located at the upper surface of each wing. Aurora is working closely with its parent company Boeing on the design of the aircraft and its AFC system.
The aircraft is configured to be a modular testbed featuring replaceable outboard wings and swappable AFC effectors. The modular design allows for testing of not only Aurora's AFC effectors but also AFC effectors of various other designs.
Graham Drozeski, vice president of government programs at Aurora said, "Given all that we have learned about AFC and its application to tactical aircraft in prior phases of CRANE, the next step is to prove out these learnings in flight.
"The CRANE X-plane is designed specifically to explore the effectiveness of AFC technologies at mission relevant scale and Mach numbers."