NASA has released concept images of its first all-electric X-plane, the X-57 Maxwell before its first test flight, which is planned to happen later this year.
The X-57 Maxwell, which is located at the Armstrong Flight Research Center, Edwards Air Force Base in California, aims to show how electric propulsion can help aircraft become more efficient and less polluting. The results of the testing campaign will also be used to help set certification standards for electric aircraft in the USA.
The X-57 is a Tecnam P2006T modified with the addition of an electric propulsion system. NASA is conducting ground and flight tests to compare the X-57 at four different levels of modification and comparing its performance against the baseline P2006T, which is powered by a traditional combustion engine.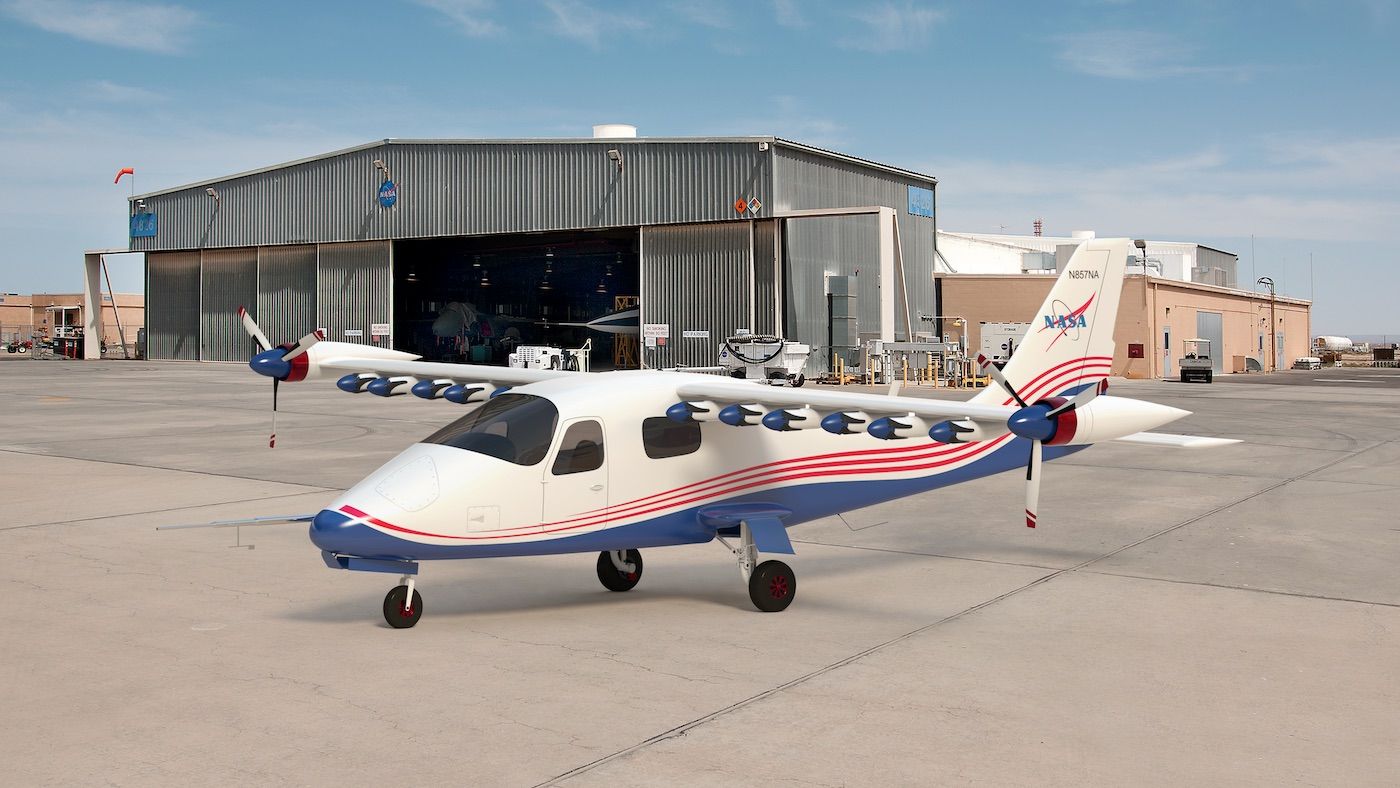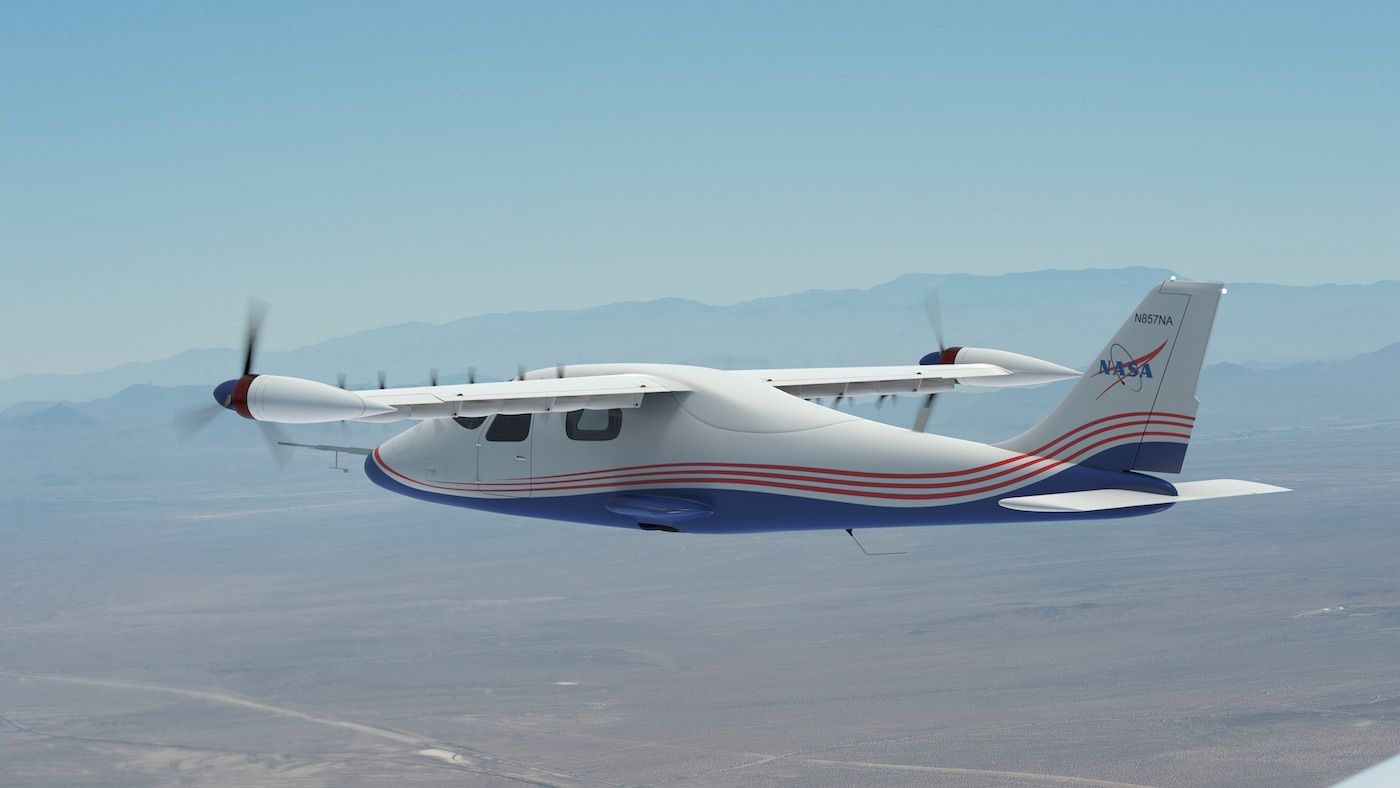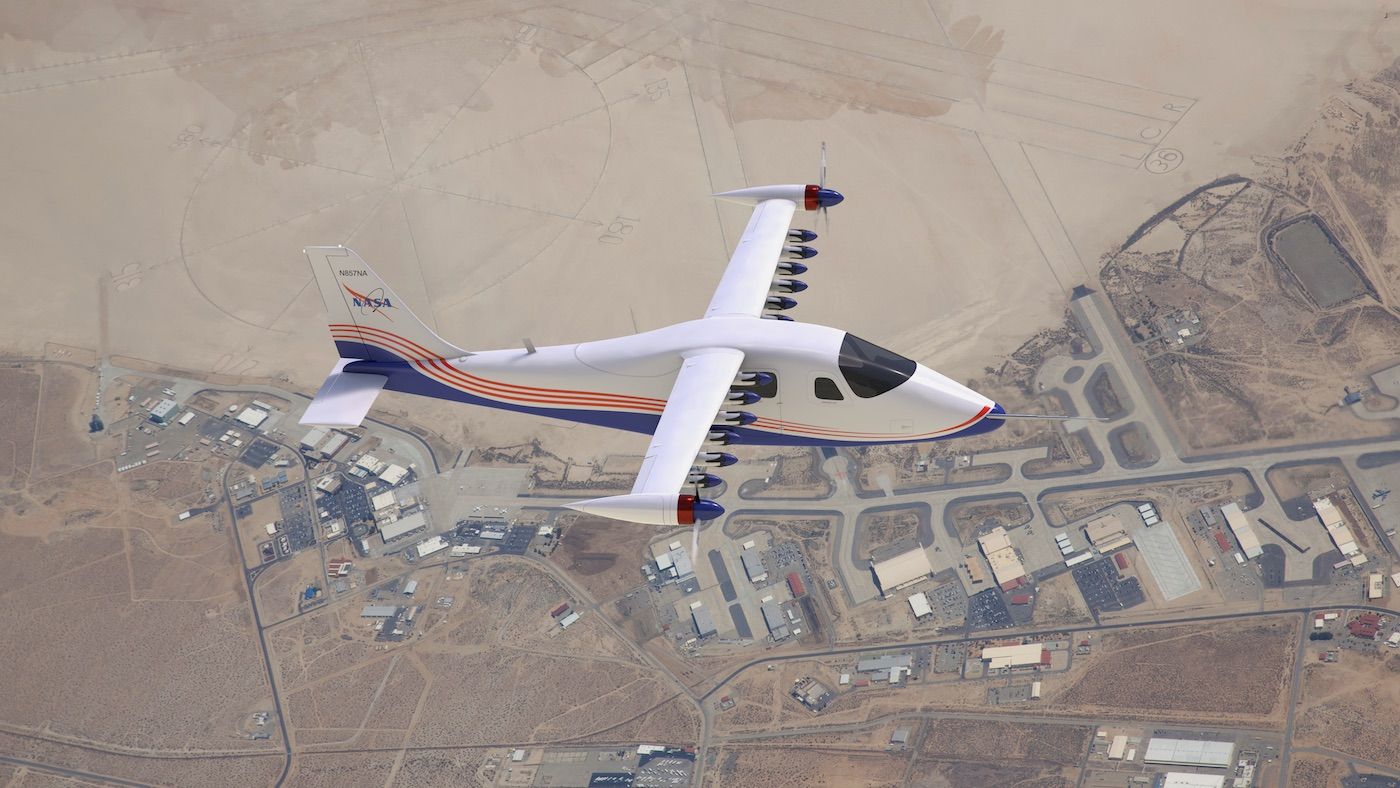 The X-57 is now in its final all-electric configuration, known as Modification IV, or Mod IV. This configuration features a skinny, high-aspect ratio wing, designed to boost efficiency by reducing drag in flight, and electric cruise motors with five foot diameter propellers on the wingtips, to recover energy that would otherwise be lost to wingtip vortices.
It also has 12 smaller high-lift motors and propellers fitted on to the wing's leading edge to enable the X-57 to take off at standard speeds. These motors will activate during takeoff, spinning the propellers, and will deactivate during cruise mode, at which point the propeller blades will fold in to the nacelles, as seen in two of the above images, reducing drag.
The X-57 is NASA's first piloted X-plane in two decades and is one of the more advanced government-funded electric-aircraft development projects in the world. Also in development is the Airbus E-Fan X in the UK, which is expected to fly with a Rolls-Royce hybrid electric propulsion system next year.