USA-based startup Wright Electric is scaling up development of the hybrid electric propulsion system for its 186-seat aircraft.
The 10-person company is moving its headquarters and is to build a laboratory in Albany, New York to test the 1.5MW electric motor and 3kV inverter that will be used in its electric commercial passenger airliner.
Wright Electric is partnering with European airline EasyJet and business aviation services provider Jetex to develop the narrowbody aircraft for entry into service during 2030. The aircraft will have a range of around 500km to make it suitable for use on routes such as London-Amsterdam, one of Europe's busiest routes.
Ground testing of the propulsion system will begin next year and the company plans to conduct flight testing during 2023 on a Boeing 747 testbed.
Wright Electric, which was founded in 2016, has previously tested sub-megawatt power systems while based in Los Angeles, California. Wright Electric's CEO Jeff Engler said, "This is the next step in realizing our long-term goal.
"The design of the aircraft is being developed in parallel to the engine testing, but there is very closely-coupled propulsion and airframe integration, so the propulsion systems testing will inform the aerodynamic design of the aircraft."
Wright Electric demonstrated a preview of its electric motor and announced a partnership with BAE Systems at an event in New York today. The UK-based aerospace and defense firm is "exploring opportunities for collaboration" in areas such as flight controls and batteries with the startup.
Wright Electric's Wright 1 aircraft will use 12 motors of various sizes and ducted fans in its propulsion system, which will be powered by swappable battery packs. Engler said that he believed battery technology is developing fast enough to meet the needs of the aircraft in 2030.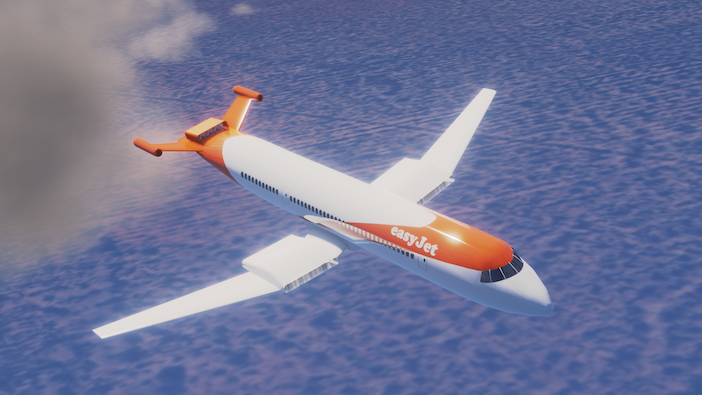 "The most challenging part will be making everything work at high altitude, where the air is thinner. You have to do your insulation and wiring differently," Engler said.
"2030 is an ambitious but reasonable goal that will require the dedicated and tireless effort of our internal team and our partners. There are a lot of people working to making this happen and help move the industry forward."
There are around 200 electrically-propelled aircraft in development around the world. Major OEMs such as Airbus and Collins Aerospace are investing heavily in the facilities and infrastructure  that will enable them to develop and test the high power, high voltage power systems that the aircraft will require.
While most of the 200 development programs are for vertical take-off and landing aircraft, there are some for much smaller fixed-wing aircraft in development, with companies such as VoltAero and Rolls-Royce recently announcing significant progress, while long established developer Zunum Aero has run into development trouble and recently lost Boeing as a backer.