Power electronics test equipment company NH Research has been selected to provide electrification test solutions forby Collins Aerospace's "The Grid" electric power systems laboratory.
The US$50 million Grid laboratory, which is expected to begin operations later this year in Rockford, Illinois will be used to develop high-power electrical systems for use in electric aircraft.
The 250,000 square foot laboratory will be used first to develop a 1MW motor, motor controller and battery system for Raytheon Technology's (formerly UTC) Project 804 hybrid-electric demonstrator aircraft. Project 804 will be a modified Bombardier Dash 8-100 powered by a 2MW hybrid-electric propulsion system.
NH Research is to supply the high-voltage DC power farm for The Grid. The company's 9300 regenerative, bi-directional DC source can be used as either a load or power source to recreate an aircraft environment for testing.
The 9300 can used in a range of aerospace test solutions from individual components such as batteries and power electronics, to entire electric propulsion systems. NHR's technology approach provides the speed, accuracy and safety necessary to emulate real-world conditions and optimize testing.
Pete O'Brien, vice president of sales and marketing at NH Research said, "We are proud to be selected as a key partner by Collins in redefining aerospace. This revolutionary development lab will advance and accelerate technology development by enabling test capability for high-power and high-voltage designs. We are excited to help achieve this vision with our advanced test solutions and dedicated support team."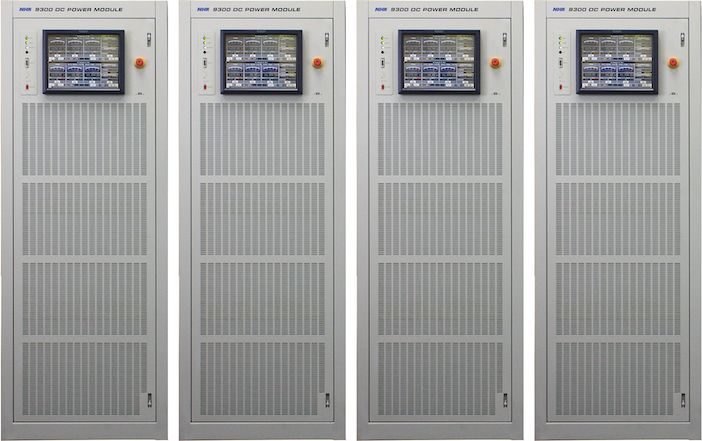 Read more about the leading projects and test facilities for electric and hybrid-electric aircraft here.