Autonomous flight company Xwing is to begin certification flight testing of sensor pods that will enable autonomous flight for Cessna Caravan aircraft in January.
According to an announcement by Xwing, the company will work with the FAA from January to obtain the Supplemental Type Certificate (STC) required to modify cargo-carrying Caravans with the sensor pods.
The underwing sensor pods include electro-optical and infrared cameras to collect real-world data which Xwing's engineers will use to "train" the autonomous aircraft systems it is developing.
California, USA-based Xwing was founded in 2018 and now employs 180 people. The startup aims to develop a computer vision-based system that can "see" runways so aircraft can autonomously take-off and land and detect and avoid other aircraft during flight.
To achieve this goal, the company plans to operate more than 400 cargo flights a week using a fleet of 34 Cessna Caravans equipped with the sensor pods. Xwing acquired Martinaire Aviation, a Texas, USA-based air cargo carrier in July and Seattle-headquartered cargo operator AirPac Airlines last year to help establish its fleet of test cargo aircraft.
The sensor pods will provide its engineers with "a wealth of valuable data on weather, airports, flight conditions, and other relevant mission information to improve our perception stack, accelerating our progress toward commercially viable, fully autonomous flight".
Before the company can fit the sensor pod to its fleet and operate the cargo flights, the technology must be certified as a safe modification by the FAA, necessitating the test flights starting in January.
The FAA accepted Xwing's certification plan to install the sensor pods on its commercial cargo aircraft in April and the company said it is "on track" to receive the STC to fit the sensor pods within its Xwing Air cargo network by July next year.
Marc Piette, CEO and founder of Xwing said, "Using data gathered from our commercial cargo routes, we can continuously optimize and refine our system end to end, and get to the best solution for our customers."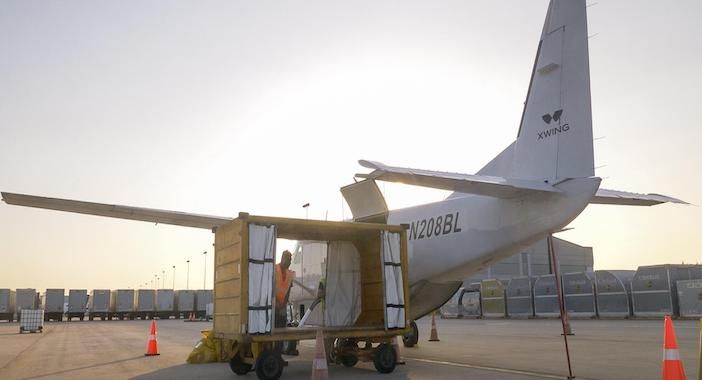 In addition, Xwing was last month awarded a three-year contract to share the data it gathers with US research agency NASA.
Xwing is to share with NASA flight and ground operations data obtained from its operations, representative algorithms, and expertise on the design and execution of its systems. The data will also include data on emergency procedures, airspace communications, and infrastructure needs.
NASA plans to use this information to validate and evaluate safety management systems for autonomous aviation operations, evaluate the risks of autonomous aircraft and flights and help establish new standards for infrastructure and pilot/operator certification.
"NASA focuses its research and technology transfers to have real impact, and this will help NASA understand the real-world challenges that industry is facing," said Misty Davies, NASA system-wide safety project manager. "Emerging aviation relies heavily on advanced automation to ensure safety, and Xwing is working to bring novel, safe aviation opportunities to the American public."