Wisk has become the first eVTOL air taxi company to conduct public flights in Los Angeles County, at Long Beach Airport.
Wisk's flight tests and public demonstration add to the company's long-standing flight test program, which includes 1700+ test flights, and builds on its previous public demonstrations in Oshkosh, Wisconsin.
Wisk has been running test flights with its fifth generation prototype, called Cora at Long Beach Airport this month. The test flights assessed how to conduct autonomous flight operations in a complex, real-world commercial airport environment, alongside other passenger airline operations.
The flight test program at the Long Beach Airport was concluded last week with the first public demonstration of an eVTOL air taxi flight in the Los Angeles region during Long Beach's Festival of Flight.
In addition, the company also hosted the Mayor of Long Beach and local and state officials from the Los Angeles region, including Orange County, and Boeing leadership, for a discussion regarding the future of Advanced Air Mobility within the region.
Brian Yutko, CEO of Wisk said, "Autonomous flight is possible today and it's happening now in LA.
"Los Angeles is a target launch city for many in our industry and we are extremely proud to be the first air taxi company to fly in LA – and to have done so with an autonomous aircraft. We are fortunate to have the partnership and support of Boeing throughout the area to help build relationships and advance our mission.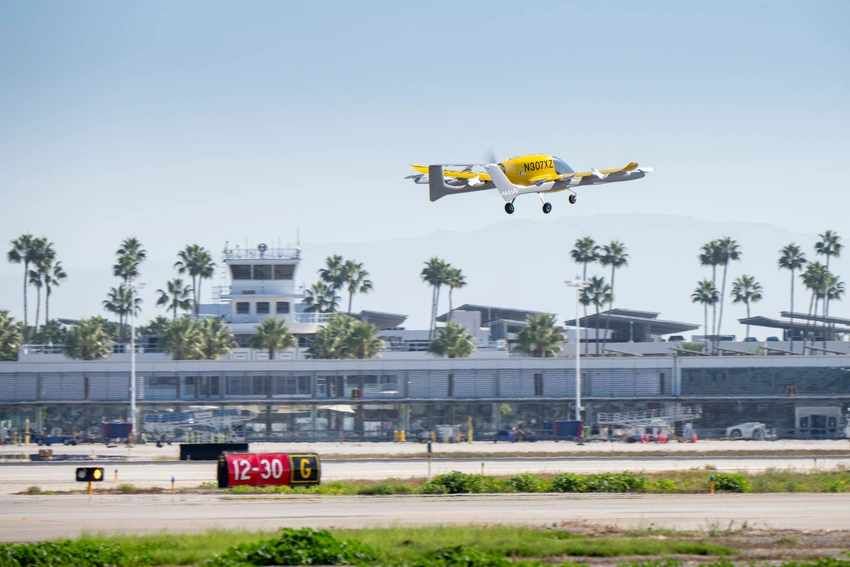 Wisk's has been working at Long Beach since 2022 with the local Economic Partnership on evaluating, planning, and implementing AAM in Long Beach as part of a broader regional network, with a focus on autonomous flight.
In July of 2023, Wisk completed the world's first public demonstration of an autonomous eVTOL fixed-wing aircraft during EAA AirVenture in Oshkosh, WI. The flight demonstrated that autonomous, all-electric air taxis are both safe and quiet, and provided value and learnings for the company's flight and operations team.