AutoFlight Europe launched in January this year with just five members of staff, headed up by managing director Mark Henning, a new hire from Airbus.
The company is a subsidiary of the Chinese firm AutoFlight, which was itself founded in 2016. AutoFlight, which currently produces heavy-lift cargo and logistics drones, the V50 and V400 Albatross, is developing its first four-seat lift eVTOL aircraft, Prosperity I.
AutoFlight Europe is focused on achieving EASA certification for the Prosperity I by 2025.
The EASA certification program is expected to start this year with flight testing conducted from Augsburg Airport near Cologne, Germany. The company also plans to establish additional locations for test and demonstration flights across Europe.
A proof of concept aircraft for Prosperity I, which was previously known as the V1500M, made its first flight during October last year.
What's your background?
I'm an aeronautical engineer and I've worked on several programs, fixed wing commercial aircraft, general aviation aircraft and helicopters.
What have you achieved at Autoflight Europe so far?
We are in startup mode, but we are part of a much bigger international group with a sister company in Shanghai. The plan is for AutoFlight Europe to employ about 30 people at the end of the year.
Everything is being organized and planned. It is a kind of clean sheet approach to the company itself, from establishing the IT infrastructure to building relationships with our program partners and the aviation authorities. It is fascinating to build that up because you have the opportunity to shape everything.
Do you have a test aircraft already?
So in Europe we are in startup mode. But our founder Tian Yu is a pioneer of electrical manned flight and has been working for many years on concepts.
We have a lot of work already done on unmanned drones for cargo transportation and at the end of last year the proof of concept aircraft, which is about the size of Prosperity I had its first flight.
The main wing of the prototype is approximately the same size as Prosperity I's and it has the same shape with the canard at the front. There are eight lifting propellers driven by eight electric motors for the vertical flight and the pusher configuration to do horizontal flight.
And soon we are going to have a second aircraft joining the test fleet to continue our work on flight mechanics, controllability, stability, battery management, thermal management and aerodynamic capabilities. We are testing these aspects as early as possible because we want to freeze the configuration by the end of the year.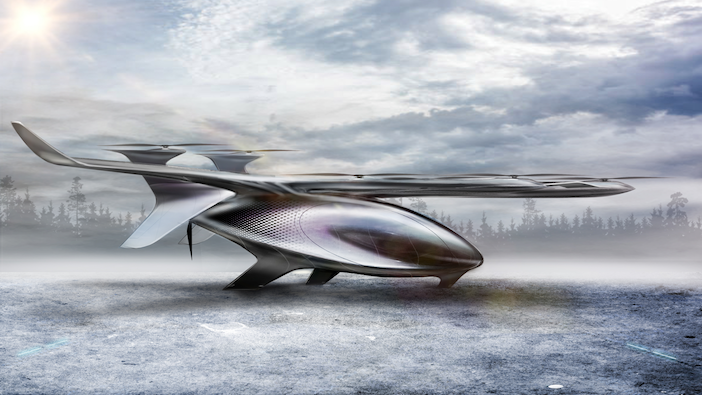 Will you be doing developmental flight testing in Germany?
We are planning to have two prototypes and they will be used for developmental testing as well as certification testing during the program.
Our headquarters are in Cologne and both aircraft will be flown out of Augsburg Airport. We will have specialists and inspectors coming to both premises for the push for certification by 2025.
The main task for us is to ensure that Prosperity I is developed in accordance with the latest European safety standards and that means we have control over all the development and certification work within Europe.
How will you reach your 2025 certification target?
Three years is an ambitious goal. But based on all the preparatory work done by the team here and our colleagues in Shanghai, we really believe it is feasible. It will be difficult, but we are on a good path here.
The configuration will be frozen later this year and then we will do the detailed design. We aim to get the first representative prototypes into flight testing in two years for full-scale development and certification testing.
Is the pathway to certification for eVTOL aircraft clear in Europe?
Prosperity I will be certified with EASA in the eVTOL enhanced category. I was unsure if everything was clear on eVTOL aircraft certification, but I was positive after our first meetings with EASA. They have done a great job working with the aviation sector and a lot has already been prepared which we can follow with Prosperity I. Nine out of ten regulatory documentations are frozen, which creates a strong baseline for us to develop from and certify against in the near future.
What will be the most challenging aspect of the testing program?
The critical elements are going to be the propulsion and the flight control system. In the transition phase the aircraft is aerodynamically flat and mechanically unstable, so you have to control the whole thing. It is a very interesting challenge.
We also have a very high level of safety requirements to achieve. In addition, the aircraft has to be very light. Every extra kilogram is going to reduce our flight performance, which is not acceptable.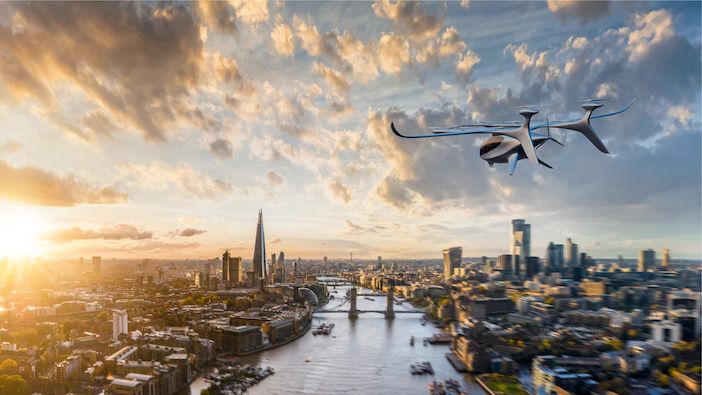 And then we have to consider that these aircraft could be mass manufactured, a new situation for the aerospace industry. In the past we were talking about hundreds of aircraft being produced per annum – with eVTOL aircraft it could be up to 10,000 a year. For that you must be really prepared with your supply chain and take it into account from the very beginning.
Is it important to be first to market with an eVTOL aircraft?
It is not necessary to be the first on the market. But it would be bad to be 10 years late. There are other more important demands to meet, such as ensuring performance, being low cost in production so the aircraft is affordable and that it is easy to operate. The aircraft must be safe and certified. You don't want to be the last but to be third or fourth is still acceptable.
With the large number of designs being developed, could THE SAFETY of eVTOL aircraft be an issue?
The safety requirements for eVTOL aircraft are the same as for an airliner. Everybody who wants to certify must fulfil a set of tough standards and I am sure that aviation authorities are going to be quite careful not to make any mistakes.
It would be entirely unacceptable to have a less safe means of transportation because of the large number of aircraft that we think are going to be in the air. There are also similarities between what we are doing today and what has been achieved with aircraft in the past that we are building on, it's not entirely new.
What do you think gives your company an advantage in urban air mobility?
There are a few things. Prosperity is a lift and cruise eVTOL, so you have eight motors with propellers which are used during vertical takeoff and landing. It's a simple design with no complicated articulated elements. Others are trying to do more sophisticated designs with gearboxes, but it has to work and be affordable and reliable.
Second, our boss has more than ten years of experience with electrical flight and a rich background in the batteries, motors and controllers that are central to this aircraft's success.
And thirdly, within AutoFlight Europe we are very accustomed to working with the authorities and suppliers in the aerospace sector. Combining all these elements together gives us a good chance of success.
What qualities will you bring to your Role as managing director of Autoflight Europe?
When you are working in small companies, where you must invent everything from scratch, there is no baggage, nothing holding you back. In a large company there can be contradicting requirements, existing product ranges and conflicts of interest between people. That does not exist for us here.
It is really satisfying to be part of something like this from the beginning, to have that creativity. If something goes wrong, it went wrong because of one of our decisions and we start again.
What kind of skills and knowledge do you need in the company?
To get the product certified we need compliance verification engineers. While we're building up to get our design organization approval from EASA we need specialists for every part and function of the aircraft– starting from the airframe to the propulsion system, the electrical system and the avionics.
That means we need structural specialists, flight control system specialists, safety specialists and so on. Then as the program progresses we will need ground testing and flight testing people.
Are you spending a lot of time growing the team?
Yes, three or four interviews a week. People are actively coming to us now, which is really good to see. We aren't lacking in any skills yet. But we do recognize that having the right personnel in the team is key. If you don't build a good team, you are not going
to succeed.
What do you hope the impact of Prosperity will be?
Mega cities have a big problem with transportation. Everything – the streets, the trains, are full. The only place left to expand now is the sky. Literally, the sky is the limit.
eVTOL aircraft mean we can add an extra means of transportation to cities which is safe, clean and quiet. They must be all of these things to be accepted by society. Nobody wants hundreds of dirty noisy vehicles flying over your city.
I believe eVTOL aircraft really are the only way left to add another means of transportation for people living in extremely crowded cities.
What would you say to a young person about to start a career in aviation?
That it really is fun. There is a once in a lifetime opportunity to participate in a revolution that is happening across aerospace right now, building new types of electrical aircraft.
Early in my career when I came out of university, the hype was for flying hypersonic –to fly at a speed of Mach six over the Atlantic Ocean. It did not happen. But the introduction of eVTOL aircraft really is going to happen, because there's so much momentum with these concepts.
Plus, there's also momentum coming from politics and society, not just industry this time. Everybody supports the idea. I think that is going to be a big factor that helps eVTOL developers succeed.