Joby Aviation has started flight testing its eVTOL aircraft with a pilot.
The California, USA-based firm, which was founded in 2009 is developing a five-seat battery-electric eVTOL aircraft able to carry four passengers at speeds of up to 200mph (320km/h), with a maximum range of 150 miles (240 km).
Four members of Joby's flight test team have so far piloted flights using the pre-production prototype aircraft, completing a series of initial tests including free thrustborne hovers and forward transitions to semi-thrustborne flight.
The testing took place at the company's pilot production facility in Marina, California.
The piloting milestone follows the company's first delivery of an aircraft – to the US Air Force (USAF) last month ­– part of a US$163 million defense contract. The aircraft at Edwards Air Force Base will also be used for flight testing and training by the USAF, NASA and Joby.
Like most aircraft development programs, Joby's flight testing for the last six years has been controlled remotely from the ground to reduce risk. The recent pilot flight test campaign was led by Joby's Chief test pilot James "Buddy" Denham and gathered data on the aircraft's handling qualities and pilot control interfaces, supporting the development of the aircraft and laying the groundwork for future certification flight testing.
Denham said, "Having helped design and test flight controls for a wide variety of aircraft, including all three variants of the F-35 Joint Strike Fighter, nothing compares to the simplicity and grace of the Joby aircraft. After completing more than 400 vertical take-offs and landings from the ground, it is a privilege to sit in the cockpit of our aircraft and experience first-hand the ease and intuitive nature of the design that the Joby team has developed."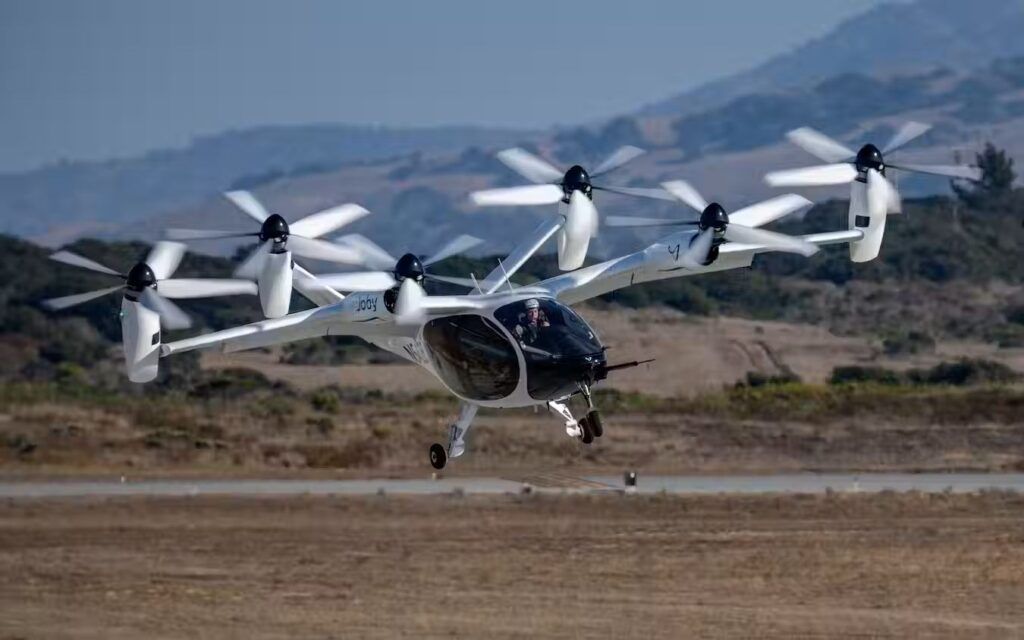 During the testing, Joby pilots assessed the ease of conducting tasks and maneuvers that pilots will be required to perform during normal operations, including vertical takeoffs, accelerating and transitioning to forward flight, runway centerline tracking, and decelerating to a vertical landing on a representative landing pad.
Joby recently announced it will locate its first scaled aircraft manufacturing facility in Dayton, Ohio, at a site capable of producing up to 500 aircraft per year.