Engineers at Airbus Helicopters in Marignane, France have completed the first tests on the flight controls that will be used in the new human machine interface (HMI) for its eVTOL aircraft prototype CityAirbus NextGen.
The pilot controls have been considerably simplified thanks to the enhanced piloting assistance provided by the electric flight control system. Marking a first in the helicopter industry, one single piloting stick replaces the three conventional pilot controls, cyclic, pedals, collective, and is able to control all aircraft axes.
Using the single stick, the pilot is able to perform all maneuvers: take-off & landing, climb, descent, acceleration, deceleration, turn, and approach.
The single stick takes up less space, offers improved visibility to the pilot and is combined with a revised HMI which uses simple displays, providing a selection of information specifically tailored to eVTOLs.
Tomasz Krysinski, head of research and innovation at Airbus Helicopters said, "From the start, we designed this system considering every certification parameter in mind as it will be a big step forward in validating the design of our urban air mobility eVTOL, CityAirbus NextGen.
"The advantage of an electric flight control system is enormous, especially when it comes to reducing pilot workload and ultimately enhancing mission safety. It is also a great example of how our demonstrators are used to mature the techno-bricks necessary to prepare the future of vertical flight."
After the success of the flight test campaign Airbus Helicopters is finalising the details of the new control system before the next test campaign are conducted as part of the company's Vertex project being run with the company's UpNext innovation unit. Vertex aims to add elements of autonomy into the HMI that can manage navigation and simplify mission preparation.
The Airbus eVTOL prototype CityAirbus NextGen was revealed In September 2021, although development of the first version of the prototype, called more simply CityAirbus started in 2015.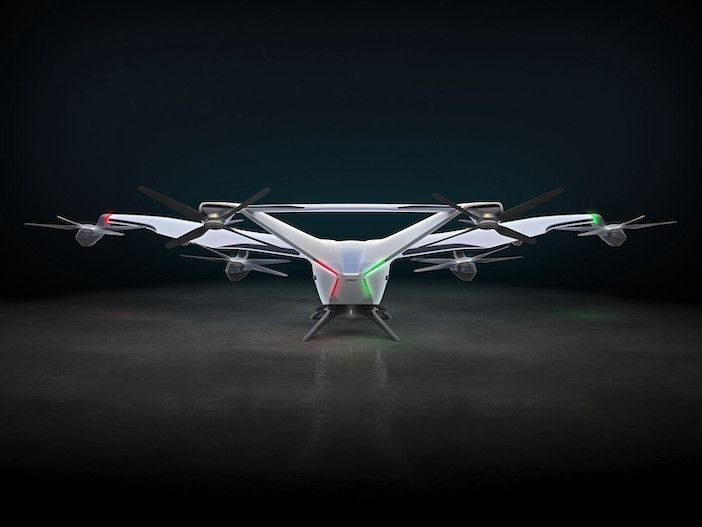 The electric four-seater, which will have an 80km (50 mile) range and a top cruise speed of 120 km/h (75mph), is mainly being developed and tested at a site in Donauwörth, Germany.