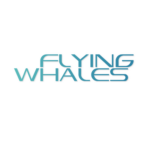 Flying Whales is looking for a structural test engineer to join the Flying Whales Design Team in Suresnes, you will work on following and elaboration of the structural tests for the LCA60T.
YOUR MISSIONS:
Responsible for writing test specification.
Participation on the definition of test protocol.
Identify facilities and partners for the structural test campaign.
Monitor, write/review tests reports.
Oversee the partners to ensure the respect of methodology and the planning for the test.
Following the development and the qualification test.
Oversee the partners which are in charge of the manufacturing test parts (Jig, tested part, etc.)
Support the Stress and design team to demonstrate FEA correctly predict global Main Structure behavior is a plus.
YOUR EDUCATION & EXPERIENCES:
Education: BAC+5 engineering degree (or equivalent) in aeronautical or mechanical field.
A strong work Experience in an aeronautical development context.
YOUR COMPETENCIES:
o   Following structural test.
o   Selection of partners for structural tests.
o   An experience in the development aircraft internally at an airplane manufacturer is a plus.
o   Test means needed for development and qualification tests.
o   Certification rules for development and qualification tests.
o   Methodology for structural tests.
o   Design and stress about airplane are a plus.
YOUR QUALITIES:
Curious, autonomous, motivated and energic.
Able to manage a project in a development context on a disruptive product. Solution oriented.
Knowledge of a Project management software, Design and stress software (Catia and ABAQUS) is a plus.
Very good English and French are required.
Other skills: MS Office
WHAT WE OFFER:
Contribution to your success from day 1 with our WHALECOME ONBOARDING and your Buddy.
Conviviality (common activities, internal parties, breakfasts, etc.)
Possibility of remote working up to 2 days a week.
Gym at the workplace.
APPLICATION PROCESS:
A meeting with Leonardo, Design Leader.
A meeting with Swann, Structure Leader.
A meeting with Vincent, Vice-CEO.
A meeting with Thomas, Talent Acquisition Specialist.
PRACTICAL INFORMATION:
Contract: Permanent Contract
Workplace: Suresnes-92 (France)
Available position: As soon as possible
Department: Structures
Point of contact: https://flying-whales.nous-recrutons.fr/
Reference: 028-STRTEST
FLYING WHALES is committed to creating