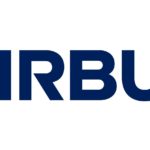 Website Airbus
Airbus is looking for a structural design engineer to join the team.
Structural design's primary mission is to design, develop, qualify and certify aerospace structures and provide consistently high quality data for the final life cycle.
Scope of work covers from requirements management, design, qualification and certification test support, production assurance through manufacturing support to service and ongoing airworthiness support. Development of new technologies and methodologies for innovative and competitive aerospace solutions is also in the scope.
Required competencies for the position:
– Knowledge of design technologies required for the development of complete civil aviation structures, which includes a wide range of assemblies, sub-assemblies and parts, utilizing all available technologies from metallic to composite and from parts to assemblies.
– Ability to design structure components and assemblies that are optimized in terms of weight, cost, performance and production/assembly requirements, while ensuring maximum product safety using appropriate design tools.
– Ability to identify the technical activities in the development life cycle that are necessary to develop a system/product and provide the level of confidence that is consistent with regulatory and program requirements.
Qualifications required :
– Graduate in Aerospace/Industrial Engineering.
– Advanced level of English.
This job requires an awareness of any potential compliance risks and a commitment to act with integrity, as the foundation for the Company's success, reputation and sustainable growth.